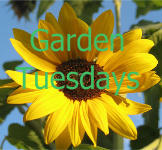 I three sample packages of KickinBerries Acai Antioxidant Stick packs in a giveaway that I entered a while ago. This review has just been sitting in my brain and in my drafts folder. Literally, I had a post titled and everything, just not written up!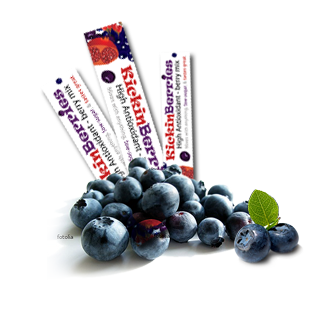 We all have heard how good antioxidants are for us. We also know that most of us consume way too much sugar and that sweet drinks are a big culprit. And, most of us would like to do something to kick this unhealthy habit. If you are seriously looking for replacement drinks, besides all natural fruit juices. You might want to consider KickinBerries.
Here is what the company has to say about their product:
The berries in our product are the berries that have the most antioxidants that help our body repair itself naturally.

KickinBerries, Great taste, low sugar, high antioxidant berry mix.
Read the nutritional value.
I actually only used a half a package for an 8 oz glass of water. It's quite potent stuff. It really seems to have a pucker factor because of the sourness. It tasted fine with only a half a pack. I liked it. I didn't receive enough to tell if it helped or made a difference. Nor have I managed to buy some. Just like the Belly bars.
This was something different to do a mini product review on in case anyone was looking for something like this for themselves.
For additional information and products, please visit http://easydrinkpack.com/
Share and Enjoy