Congratulations, Deborah! You are our Bebe O Giveaway Winner!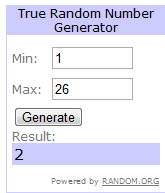 Winner chosen by Random.org #2 entry.
Thank you to all who entered, I truly thought Julie would win since she had the most entries, but I guess it doesn't always work that way!
Thank you to Talooza for sponsoring this giveaway and providing expectant  mamas and mamas to be with an all natural prenatal vitamin!
Ok, in an effort to vamp things up for you as readers and to motivate me as a blogger

I have been rather sluggish around here, wouldn't you agree? I thought I would try and set some definite themes for each day of the week. That way we all have something to look forward to, as well make the content a little more consistent and interesting.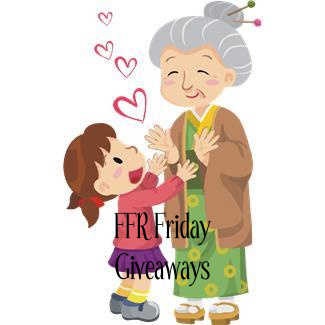 The first re-vamp was Thrifty Thursdays and the second is to introduce Faith and Family Reviews' Friday Giveaways – a.k.a FFR Friday Giveaways! This, of course, will all depend upon what PR folks are willing to offer me for giveaways. Thankfully, we have some product lined up for at least 4-6 giveaways, each lasting 2-3 weeks.
So depending upon reader participation etc. we'll have July as our trial month. After all this blog is a two-way street, right? I write, provide my time and content and you all participate by reading, leaving comments and entering giveaways, right?
Our first FFR Friday Giveaway is…..Bebe O Prenatal Vitamins!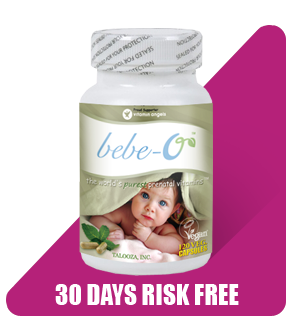 If you didn't read my review of Bebe O Prenatal Vitamins, please go back and read it here.
One reader has the opportunity to win a bottle of Bebe O Prenatal Vitamins! Yes, our wonderful PR contact has just verified that we can offer one winner one bottle of prenatal vitamins. ($38.00 Value and one month supply of prenates!)
Required Entry: Simply leave a comment telling me why you want to win!
Extra Entries (Please be sure and leave a comment and link for extra entries):
1 Entry: Follow Faith and Family Reviews on Twitter.
1 Entry: Follow Bebe O on Twitter.
1 Entry: Like Faith and Family Reviews on Facebook
1 Entry: Like Bebe O Prenatal Vitamins on Facebook
2 Entries: Tweet about this giveaway, but only one tweet per day please. Include your tweet url with your comment. You may write your own tweet or use this one:
Enter to win a bottle of @mybebeO prenatal vitamins at @faithfamilyrevw! http://tiny.cc/BebeOGiveaway Please share! Thx!
5 Entries: Blog about this giveaway and link back to this post and to Bebe O's website.
1 Entry for every comment you leave anywhere else on this blog, but please leave a link with your comment!
Details:
This giveaway will run from July 2nd until July 21st at midnight CST. The winner will be chosen through Random.org. Winner will be contacted before July 31st and asked for their contact info. Winner will have 48 hours to send me their info at [ffr] [giveaways] [at] [gmail] [dot] [com] (without spaces and parenthesis). Bebe O will ship one bottle of prenatal vitamins directly to the winner. Please note: This giveaway is open to the USA only.
Thanks and have fun!
Share and Enjoy