This is a sponsored post.

a lot. Every summer my mom would take my sisters and I camping at favorite campsites around Nova Scotia and even to some new ones that eventually became favorites. My dad would usually join us wherever we were in the evenings, over the weekends or would be with us if he had taken vacation time.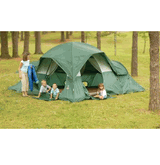 We were a bit pampered as my parents always had a camper, but we also owned camping tents over the years. Tenting was fun too. Camping tents are usually not as comfortable or dry as a camper, as you can imagine. And we didn't have fancy camp beds, just our sleeping bags, a tarp to help keep us dry and the ground.
My husband's idea of camping is in a camper too or a hotel.

Since we don't own a camper, we save points to use towards hotel stays which certainly saves us money. But my husband does enjoy cook outs and since our family has grown so much, eating out is a rare treat. Therefore, when a homeschooling friend offered us her Coleman grill for free, we felt very blessed because we could take it on day trips or vacations and have something to eat other than sandwiches on the road.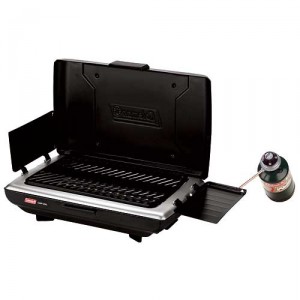 However, we were missing a few parts when we got the grill home. We alerted our friend to this fact and she said she would look for them, but she hasn't found them. So yesterday, I spent some time looking for the needed parts and ordered them. Now we are anxious to use our camp stove to grill on when we are at our growing field, as well as on trips. Can't you smell the hamburgers and hot dogs now?

Share and Enjoy