I received the following product for free in exchange for writing a review. While I consider it a privilege to receive free products to review, my review is my honest opinion and thoughts of the product.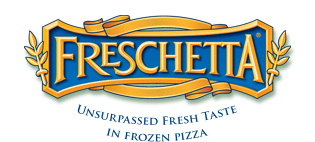 < I was rather excited when the opportunity arose to receive five coupons for five free Freschetta Frozen Pizzas - pizza is our family's favorite meals. We generally eat homemade, unless we are visiting family and they order out. Frozen pizzas are a rare convenient treat that we buy when on sale. But these were pre-made and would come in handy on a busy night. We tried the NEW Zesty Italian Flatbread, Brick Oven 5-Italian Cheese and a 4 Cheese Naturally Rising, since the store we shopped at had a very limited quantity. I really wanted to try their other NEW pizza Garlic and Spinach, but the store did not have it.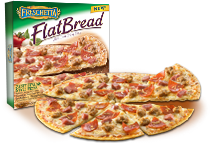 < Most of our family preferred the Zesty Italian, it just had more flavor. I found the sauce flavor of the 5-Italian Cheese odd, but I am use to a sweeter homemade sauce that we make ourselves using a puree or tomato sauce with our own sea salt, organic cane sugar and spices. As my son would say, homemade is BEST! Our girls really liked the pizzas and the opportunity not to help make dinner! It certainly saved us time on clean up and preparation the night we had these Freschetta Pizzas, even though it isn't a very healthy meal. But on a night that we were crunched for time, these pizzas certainly came in handy to get us out the door on time! As much as I appreciated the convenience of the Freshetta pizzas that we received, I have to say that they were not the best frozen pizzas we have ever tasted. Our family tends to be pizza connoisseurs and know what we like about pizza, whether it is take out, frozen or homemade versions! Like I said though, it is a very easy meal. Visit www.freschetta.com for more information. They even have some coupons available on their site.
Share and Enjoy