I received the following product in exchange for writing a review. While I consider it a privilege to receive free products to review, my review is my honest opinion and thoughts of the product.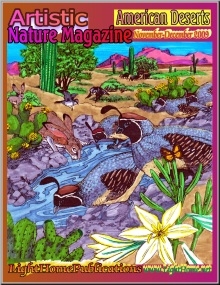 American Deserts is the November-December 2009 issue of Artistic Nature Magazine. It is a magazine published by LightHome Publications, which is owned by a homeschooling family. It is a Christian magazine written for kids. One unique thing is that it has a creative focus in each issue and teaches children how to draw. It contains both fictional and true stories about the monthly topic of the magazine. For example, American Deserts taught us about American Deserts.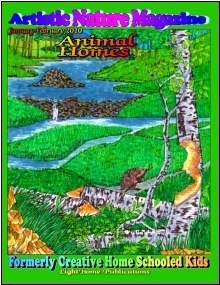 We also received the August-September 2009 issue on Sea Mammals and the January-February 2010 issue on Animal Homes. Then we decided to buy a subscription, currently only $10.50 for 6 issues! So we won't even miss any issues this year since we also have the current issue about Australian Animals.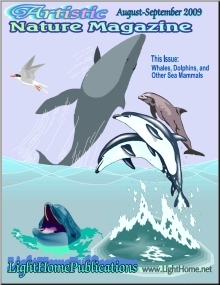 Each magazine is reproducible for each family's home use, which really comes in handy when you have multiple children like we do.
Here are our older girls thoughts about these magazines:
"I think these magazines are great. I really liked the deer and coyote stories."
"I think these magazines are really interesting. I had never heard of manzanita berry! I haven't heard of a lot of different types of trees, bushes, flowers and animals mentioned in these magazines."
"I thought that all 3 of the magazines were very informative. They told us about many types of different things that we have never heard of before! I also like the fact they included a lot of coloring pages, puzzles and games tha tyou can print off for your younger siblings. They had a lot of color photographs, which is great if you have a color printer (we don't though!).
Inside the American Deserts magazine it talks about everything from dangerous snakes, Native American Indians, Cowboys to many different animals.
In the Sea Mammals issue it talks about dolphins, sea otters to all sorts of whales.
Animal Homes talks about everything from bat homes, crab homes to squirrel homes.
All of these magazines are a really great resource and I liked them a lot."
Share and Enjoy