We still have not worked out details of the farmland that we went to see a few weeks ago. We are waiting to hear back about pricing and we need to get the soil tested to see if it is even good for farming. That is the "limbo-land" that I just followed up on. I do know where we can get a soil testing kit for free and where to send the soil for a minimal testing fee, so I have been learning as we go along here in our search for farmland to rent.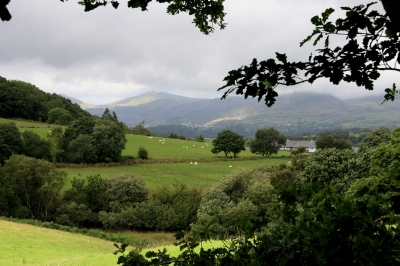 Image: Tom Curtis / FreeDigitalPhotos.net
Last week we inquired about another piece of land that is being offered "rent free", yes that was a rare opportunity and one we could not just pass over. The landowner is looking for produce in exchange for rent, so it is an exchange really. We went to see the land the other night and meet with the owner. The plot of land is 200 x 80, so it is a good size for a family garden, which is what we'd like to start with. This land is farther away making the distance a definite downfall, however, for the use of equipment etc. for just this year seems like an opportunity we had to investigate.
We also have a farm mentorship in the works through our Stateline Farm Beginnings Class, which we graduated from in Feb.-March. Just waiting to hear back from our mentors. I am sure they are amidst their busy planting season.
Update: We have officially accepted the offer of the land that is farther away. The rest of the spring will be busy learning to ride a small tractor, tilling our growing field, purchasing seeds, planting, watering, weeding, mulching and working on supplying our family with farm fresh veggies – grown by our own hands! We will only be using half of the growing field to start to see how we manage that first. We are excited about this opportunity and will keep you updated on our progress as "produce growers".
We also found out the the first rental property will not be able to be farmed in the future due to sewer work that needs to be done. Too bad and I am so glad we had the other field to fall back on!
Share and Enjoy