The Mom Blogs is hosting a Kickin Berries Giveaway. There will be 5 winners! I even entered, that's why I am writing this post so I get an extra entry. Here's the info on the Kickin Berries: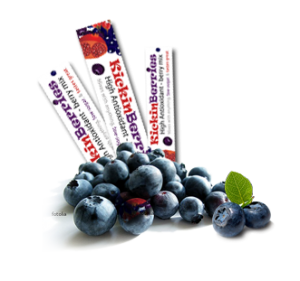 This Extremely high antioxidant drink mix has been formulated for moms and kids alike.

From the creator of Kickin Berries: "I was tired of giving my kids high sugar drinks for school and home so, I developed the Kickin Berries Mix." This mix contains extracts from ACAI Pomegranate Goji and Elder Berries. This High antioxidant mix has tons of Berry flavor in one easy to carry anywhere stick pack. If you are looking for a great alternative to the daily sugar filled drinks for you and your kids give us a try-Its FREE just click here to request a sample

Also try the Kickinberries giveaway to have a chance to win one of many free thirty day supply's (30 packets) of Kickin Berries. 5 Winners in All!
Click here for complete details on how to enter at The Mom Blogs.
Share and Enjoy