Do you know how safe your neighborhood is? I am not sure how safe ours is, but I know that cars have been broken into. I also know that we have forgotten to lock our car doors, we have occasionally forgotten to lock our house doors and have even left our garage door up ALL night!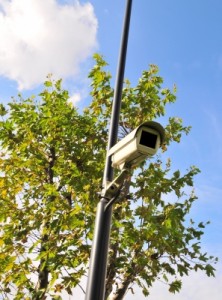 Image: Suat Eman / FreeDigitalPhotos.net
Yesterday morning, when my husband went to leave for work and went out to our mini van, the sliding door was wide open! There wasn't a lot of valuable stuff in there, but a few things someone could have taken off with. We think we must have a guardian angel watching over us, which wouldn't surprise me since my husband prays every night for a hedge of protection to be around us.
I am thankful that our neighborhood is relatively safe, as is our small town, but I am most thankful for the protection God gives, even when we are forgetful humans.
Share and Enjoy