As a mom of two children, with another on the way, what I drive is so important.  I need something the kids can get into quickly & easily, and be comfortable for short trips to practice and long trips for vacation.  As our family grows I need lots of trunk space as well, so I can transport all of their sports equipment, buy enough groceries for the week, and load up with luggage for a trip.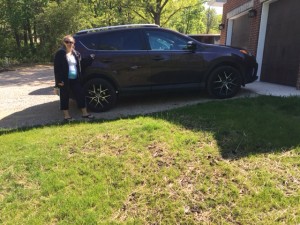 I was pleasantly surprised with the amount of space the Toyota RAV 4 offered my family the week I had the opportunity to drive it.  Both of my kids' car seats fit easily in the backseat, with room between so they weren't on top of each other.  The trunk was very large and had more than enough room for our family of four.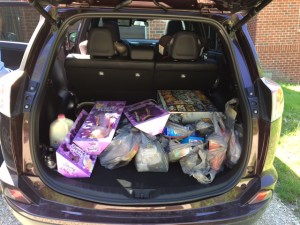 The RAV 4 drove very smooth.  I loved how it would "alert" me when I would get too close to the center line or too close to the shoulder.  It was nice having another set of eyes looking after my driving.  The seats were very comfortable, and the entire dashboard area was quite spacious.  I felt like I had a lot of space while driving, not cramped at all.  The back up camera was super helpful.  My driveway is a very long downhill road, so the camera helped immensely.  The RAV 4 has great gas mileage, 22 city and 29 highway.  It also has impressive safety ratings.  Overall it received 5 stars, which is the highest.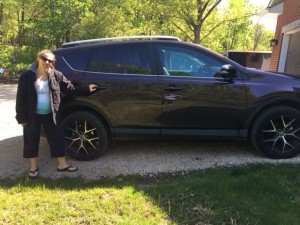 Overall, I really enjoyed test driving the RAV 4.  It would be a great vehicle for a family of four or less.  To find out even more information about the RAV 4, check out their website:
http://www.toyota.com/rav4/
Share and Enjoy