The new semester of school has begun and the holidays are over, if you're a student (or a parent of a student) then you know exactly how expensive textbooks are. With tuition, supplies, extra fees, board, and textbooks most students and parents of students are always looking for ways to save money.
CampusBookRentals.com is a textbook rental company that allows students to not spend hundreds of dollars on textbooks that they'll only use once. I've been looking at colleges lately, and the amount of money that textbooks cost alone would break my wallet.
With free shipping both ways, the ability to highlight the rented textbooks, live customer support, and rental periods that you can customize, they're a great option for any student. I'm excited to see that more companies are being built that help students get a good education while saving money, instead of pushing them further into debt.
One thing that I love about Campus Book Rentals is that they are huge supporters of charity. They partnered with Operation Smile and are donating over 1,000 cleft lip surgeries to kids that are in need of surgery. Helping those in need is a huge passion of mine and I'm thrilled that such a great company is doing just that.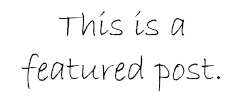 Share and Enjoy