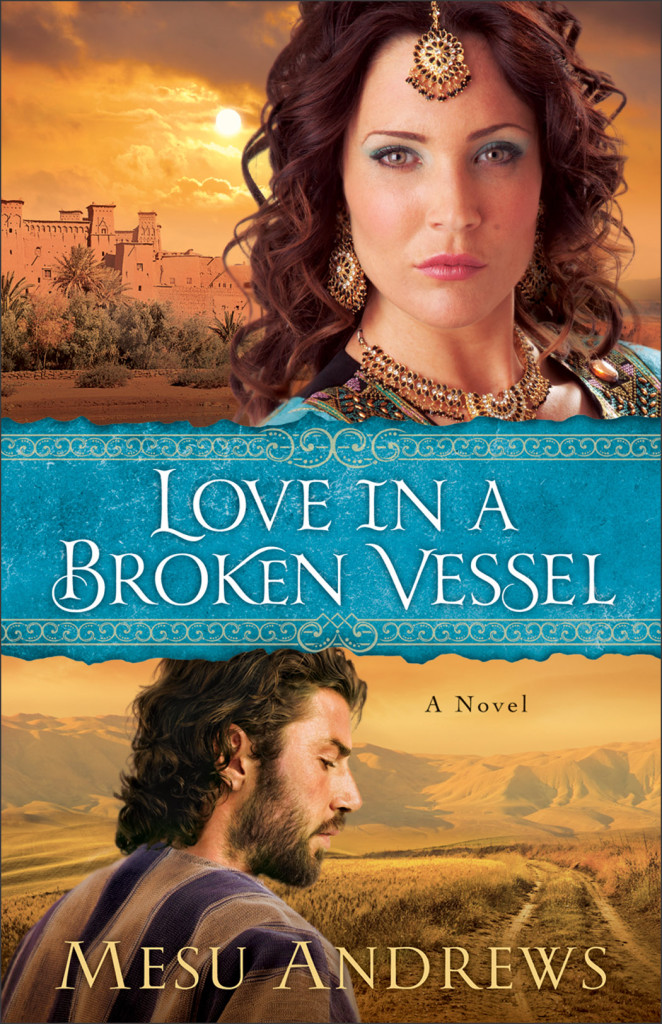 Love in a Broken Vessel by Mesu Andrews is a biblical fiction novel. My husband loves the minor prophets and I'll have to admit that I've never really fancied them. I enjoyed reading through many of them when reading through the Old Testament because they were quite often the shortest books! Ha! I have found it takes a lot of brain power to try and wrap my mind around God's prophecy concerning Israel. Biblical fiction helps me put it into perspective for some reason.
This book captivated my interest for the very same reason Rebekah by Jill Eileen Smith did. I enjoyed reading Mesu Andrews' "take" on the prophet Hosea's obedience to marry a prostitute, make her his wife and to love her as God loves Israel. Can you imagine receiving a command like that? It seems unfathomable, doesn't it?
At times I detested Gomer, Hosea's harlot wife. She couldn't see what was right in front of her – a loving, tender man who loved her with all his heart regardless of her past or her continual gravitation back to her old way of life – prostitution. God gave him an unselfish love for Gomer and she could not see or believe it for what it really was – God's love pouring out through Hosea. She had so many walls and barriers up around her heart…Yet Hosea pursued her. The picture of Hosea's pursuing love showed me anew God's love for us.
Have you ever thought of God as a pursuing beau? It's a rather beautiful thought. God's love is so great that he pursues us. What amazing love!
As with Mesu Andrews' other biblical fiction novels, Love in a Broken Vessel made me want to read the book of Hosea in the bible and try to understand all that God truly accomplished through the prophet Hosea, who had the hard task of delivering prophetic messages to God's people. This book truly showed that God's love endures, even when we are unfaithful – like Israel and Gomer were to their bridegrooms – just as the bible teaches.
"Available March 2013 at your favorite bookseller from Revell, a division of Baker Publishing Group."

Faith and Family Reviews received the following product in exchange for writing a review. While we consider it a privilege to receive products to review, our reviews are our honest opinion and thoughts of the product.
Share and Enjoy