You know since becoming an adult I've never put much stock in fairies and the like…until recently when I received a visit from the Fairy Hobmother. Yes, you read that correctly the Fairy Hobmother. Who or what is the Fairy Hobmother you ask? Let me tell you…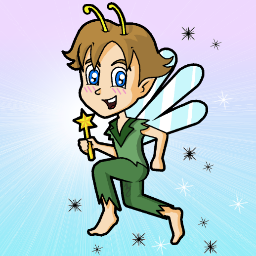 The Fairy Hobmother is what I consider a blog fairy who flits from blog to blog sprinkling good will, encouraging words and timely gifts to bloggers he (yes the Fairy Hobmother is a HE) deems works hard and deserves a little reward, extra joy and happiness.
All the Fairy Hobmother asks in return is a little mention of him, Appliances Online, which has mega deals, tumble dryers and so much more for your appliance needs. He also says other bloggers may also receive some of his fairy dust if they comment on my post. Hint, hint bloggers!
So now do you believe in fairies? I am officially a believer. Thank you Fairy Hobmother for your generosity and mission of spreading good cheer throughout blogosphere and among bloggers!

Share and Enjoy