The Tutor's Daughter by Julie Klassen is a historical romance mystery novel. I was grateful that it was centered more around the mystery aspect, along with the heroine's jumbled feelings over two men with whom she spent part of her younger years growing up.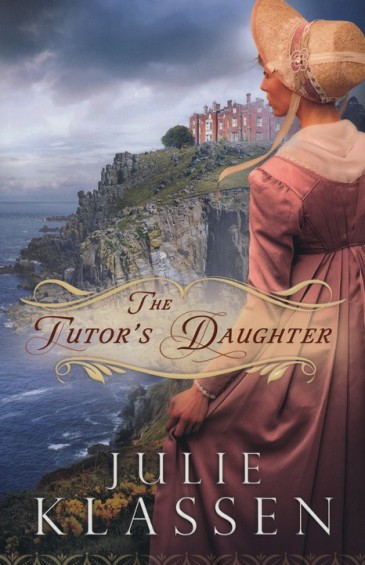 It's about the daughter of a professor who travels with her father as he goes to a baronet's home to tutor his two younger sons, who are spoiled beyond belief.
I liked that The Tutor's Daughter had a Downton Abbey feel to it. All the social niceties that Britain during that time period was known for, where the socialites looked down their noses at the working class and the working class desired to make life better for the poor. The book write up said that Julie Klassen loves Jane Eyre and Jane Austen, thus the reason her novel is set in England and why I made the association with Downton Abbey since it is a more recent English show I have watched.
This book pretty much kept me guessing throughout the whole book as who the so-called "prankster" was, pulling not-so- friendly pranks on poor Emma.
It seems that characters with a past often have to overcome it or prove themselves in spite of the shadows darkening its path. Henry Weston was that character. He was more gallant than his childhood character ever revealed. I loved how nobly he stuck up for one individual in particular.
Overall, I really enjoyed The Tutor's Daughter and have already been thinking about reading it again, which is always a good sign.
Two thumbs up from me.

Faith and Family Reviews received the following product in exchange for writing a review. While we consider it a privilege to receive products to review, our reviews are our honest opinion and thoughts of the product.
Share and Enjoy