Still Lolo by Lauren Scruggs and the Scruggs family is an inspiring true story about the Scruggs experience when Lauren walked into an airplane's propeller a year ago this past week and lost her left hand and left eye. Think Bethany Hamilton of Soul Surfer.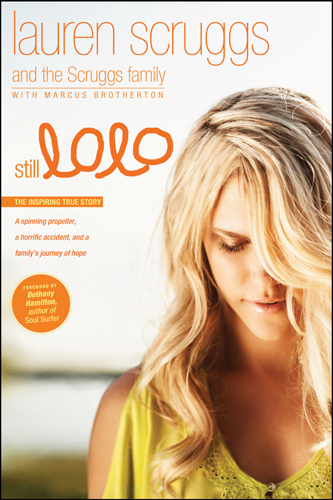 When I called this book an inspiring true story it wasn't just because the phrase was typed on the front cover or because others have called it inspiring. I think whenever I read a book detailing someone's tragic event and comes through it stronger it helps those of us hearing about it be inspired to adapt to life's changes and to look at life's challenges differently.
Bethany Hamilton actually wrote the forward of this book and shared Lauren's definition of every day courage,
Even when life hits you hard, keep going.
I can only imagine how Bethany and Lauren must have felt as they went through the ordeals life threw at them with the propeller and shark attack. I am sure this is something they had to remind themselves over and over again.
Here are some of the notes I took from the book as I was reading it:
Christ as our strength and source of hope…
Bethany also shared how God mended and healed their hearts again and again. How often do we need him to do that for us?
The Physical Therapist story on page xii of Bethany's intro…the Physical Therapist wanted Lauren to take 20 steps and Lauren took 30. Bethany said this encouraged and inspired her to take "10 extra steps"
80 people filled the waiting room once word got out that Lauren was in the hospital –  they were all waiting for the word "stabilized" – I don't even think I know 80 people who would do that for me or my family.
Isaiah 40:29-31 was shared within the book and I started reading it on a day that I was emotionally, mentally exhausted and it was an encouragement to me.
There were other things that stood out to me too, like the fact that Lauren's parents got divorced but the end result was a blessing most divorcees do not get to experience.
The Scruggs' family friend, Cindy, who told Lauren, " God wants to use you mightily for his purposes, in ways you can't yet imagine. But before he can do a work through you, he needs to do a work in you." She seemed to speak life into Lauren. Negativity is a common trait in our society. I wonder what would happen if more of us chose to speak uplifting words instead of words that tear down – how different the world would be?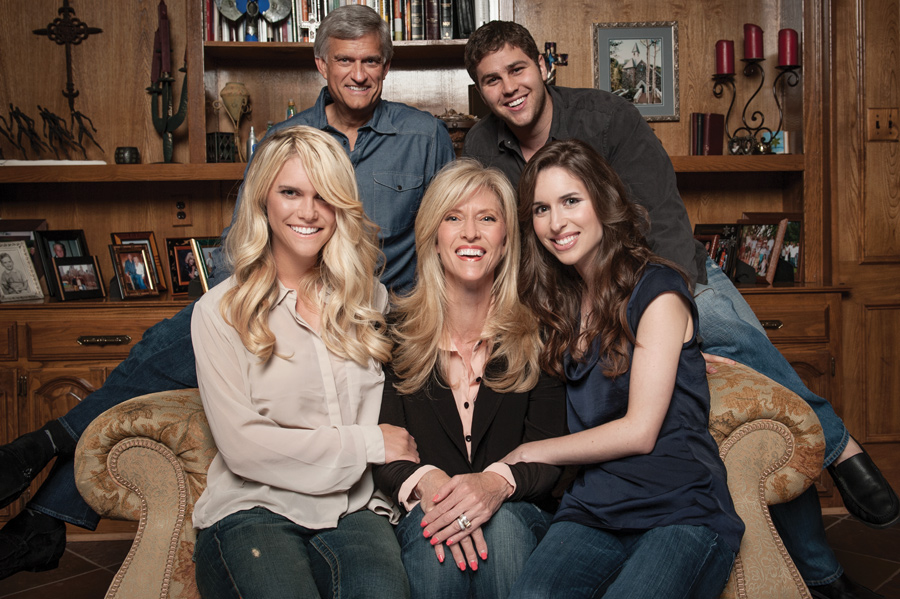 As you can see by the things I shared from the book, I gleaned a lot from it. I loved how the whole family's story was interwoven and included. It really gave a clear picture of their family, where Lauren came from, where she was at, how she was before the accident and after. By allowing each family member to tell his or her version of the story gave a clearer picture of their life.
I give Still Lolo two thumbs up as a must-read book. Just beware to shed a few tears in the process. You can read the first chapter here.

Faith and Family Reviews received the following product in exchange for writing a review. While we consider it a privilege to receive products to review, our reviews are our honest opinion and thoughts of the product.
Share and Enjoy