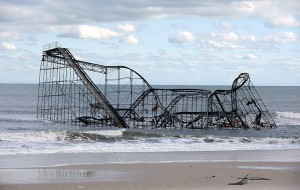 This picture seems to sum up the destruction of Hurricane Sandy. I've seen this picture over and over again. I've also seen this roller coaster on it's pier on a beautiful sunny summer day.  I live about 1 1/2 hours from Seaside, NJ and 3 hours from Cape May, NJ where the eye of Hurricane Sandy came in. The Jersey Shore is my stomping grounds when the weather get warm. I've seen hurricanes and other types of weather devastate other parts of the country and have felt bad for the people that live in the area.  My entire outlook changed when I started recognizing the structures falling into the ocean. It's just heart breaking.
Hurricane Sandy hit the Jersey Coast at only a category 2 and the destruction is hard to take in. Most of you have heard only about the coast, which took the brunt of the storm.
I live inland in Northwest New Jersey, like I said before about 1 1/2 hours from Seaside. There are 59,000 homes in my county and 52,000 were without electricity after Hurricane Sandy passed. In my town there are 2,801 homes and 2,292 were left in the dark, that's 82%! I'd like to share some of my pictures from the storm.
Monday October 29th – She's on her way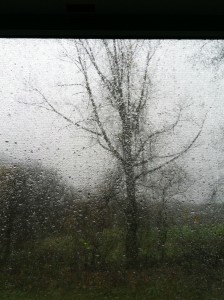 Wednesday October 31 – Since there were only very few gas stations opened because of lack of electricity and lack of gas.  We sat in this line for 1 1/2 hours waiting for gas for our car and a generator. The gas station is at the top of the hill.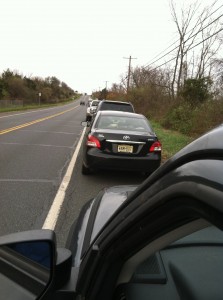 The picture below is the end of the line where is starts to corner.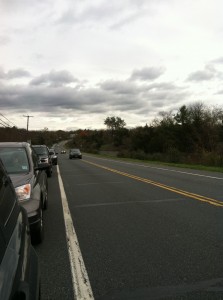 Having fun in the car with a box of crackers.
The reason we were without electric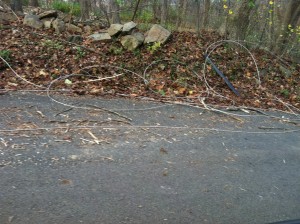 Our nosy neighbors.  ha…..ha…. ha….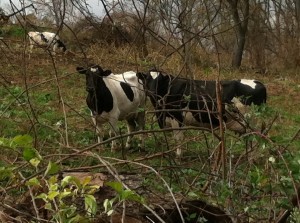 Our flushing system included going daily to the local stream to bucket water into the bin.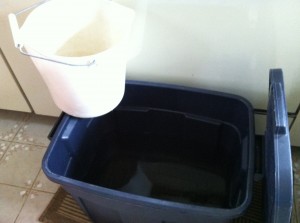 The contents of the fridge and freezer. All the corn and veggies we froze for the winter all went bad. Such a bummer.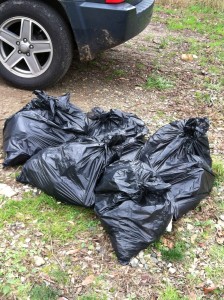 Then, it started to snow.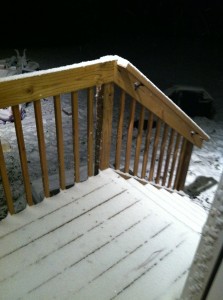 Here's a tree that fell at my in-law's house.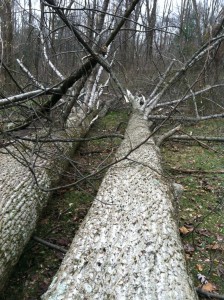 That's me standing next to the roots, I'm 5′ 3″.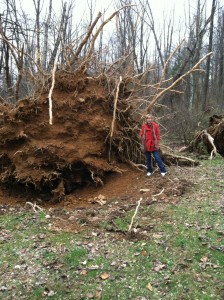 Here's a few various pictures from around my area. The photo below has been a common site in our area lately.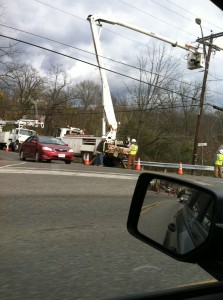 The sign reads "Please do not wait – No Gas – We have Diesel".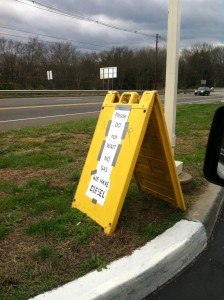 This one is a local hotel and the trucks and guys taking a break.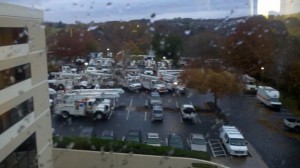 A pallet of Cup of Noodles.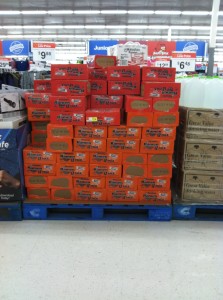 We lost our power on Monday, October 29th at 8:00 pm. We were one of the lucky ones to get our power back 8 days later on Election Day November 6th. And on November 11th – there were still 2,164 homes in my county without electric that's almost 2 weeks!  As I write this, I am very thankful for my family, friends, and health.  Many people lost everything. When I was able to get online. I found a few more pictures of the shore, I had forgotten about the sand.
This is sand coming in this front door.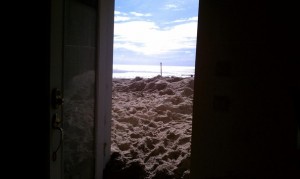 This is the main road in Long Beach Island, NJ. I drove on this road 3 months ago!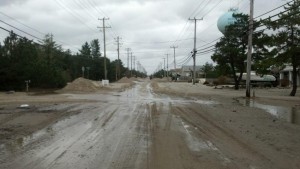 JERSEY STRONG! We will be back!
Share and Enjoy