The old west has always intrigued me with the pioneers traveling in wagons, leaving comfortable lives for the unknown, the mining towns and even mail-order brides. I don't think I could have ever been a mail-order bride but I do like to read about them.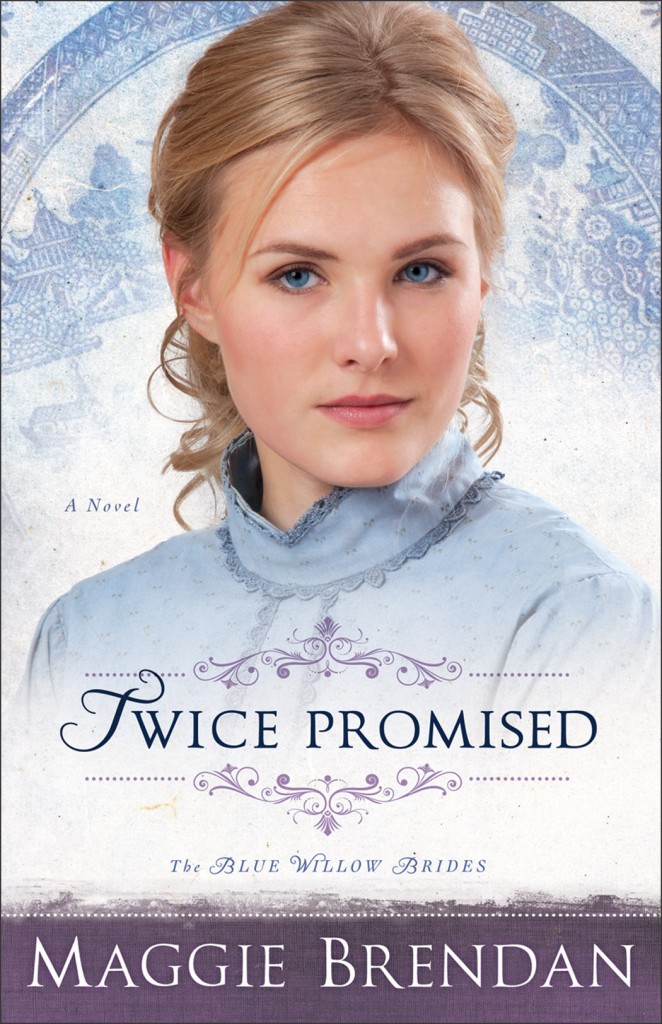 Twice Promised is a novel written by Maggie Brendan. It is about two mail order brides who travel to Central City, Colorado to meet their future husbands. They realize upon arriving they are there to meet the same man, Jess Gifford. Unbeknownst to Jess, his dear brother, Zach, corresponded with the two lovely ladies to give him a choice of wives.
The story line kept my attention only because I was interested in finding out who was going to end up with who. Other than that I've read far too many novels like this and quite frankly the only new thing was the chaotic unraveling of which mail order bride was going to marry Jess. I hate sounding like a broken record but the information was the same old same old.
I've said before that I am a bit of a prude so when the story featured the brides kissing another man other than their intended behind their intended's backs I couldn't help but wonder if that would really happen in the old west. I know it can happen, and even to Christians, but I think it's rare not the norm.
I also think Maggie made the men seem weak, but that's just my opinion.
What I loved About Twice Promised
I loved the character Granny but her meddlesome ways created some huge problems!
I loved the bear and outhouse scene.

I loved Greta and Cora's characters, strong, god-fearing women.
Overall, I liked Twice Promise but it's not likely to be a book I pick up and read again.

"Available October 2012 at your favorite bookseller from Revell, a division of Baker Publishing Group."

Faith and Family Reviews received the following product in exchange for writing a review. While we consider it a privilege to receive products to review, our reviews are our honest opinion and thoughts of the product.
Share and Enjoy