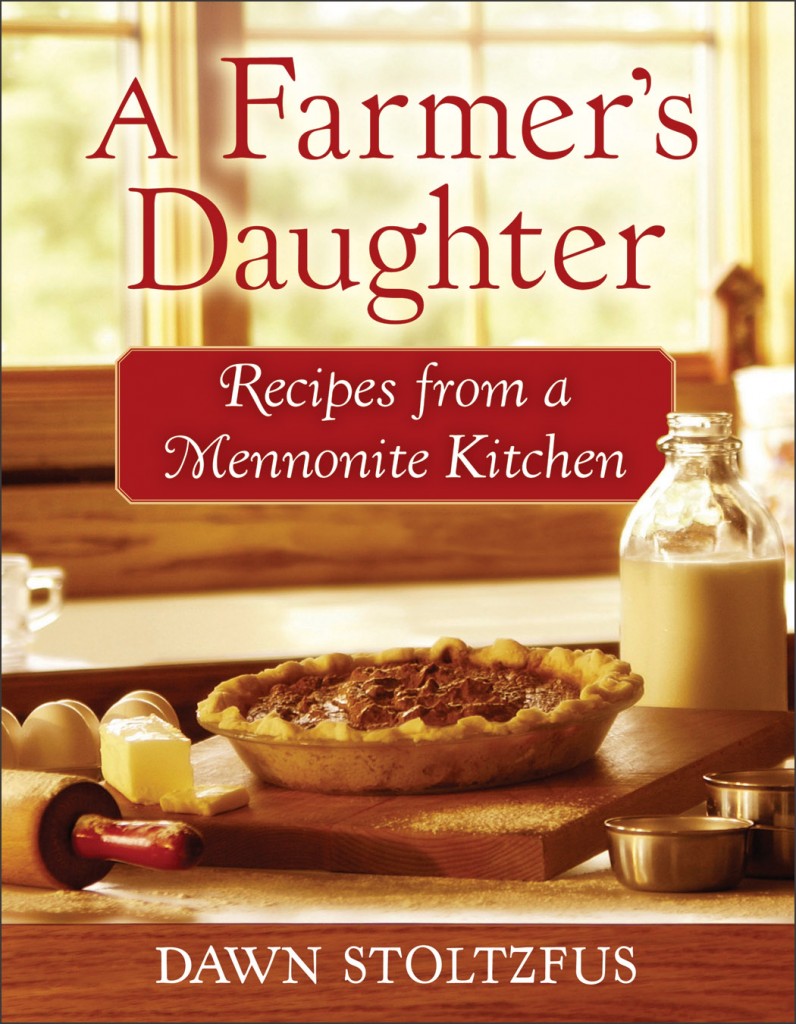 I love to bake and cook even though I don't do much of it anymore now that I work nearly full-time – that's what happens when you have a large family and teen girls. And in our family the boys are even learning to cook. I just put them on lunch duty for the winter. They are doing well….we just have to work on clean up! I have lots of recipe books but tend to use a recipe book my mom used and one that a dear friend wrote out for me as a shower gift. My girls love trying new recipes so I thought they would appreciate a new cookbook A Farmer's Daughter by Dawn Stoltzfus is a book of yummy recipes from a Mennonite Kitchen.
Peanut and I chose to try French Puff Cinnamon Muffins for the purpose of this review.
They have been our breakfast for the past couple of mornings and are a yummy, albeit sugary treat. Peanut says this recipe doubles well. That's always a requirement for a good recipe in our house as most normal recipes are too small for our family and we have to double it, sometimes tripling if we want leftovers.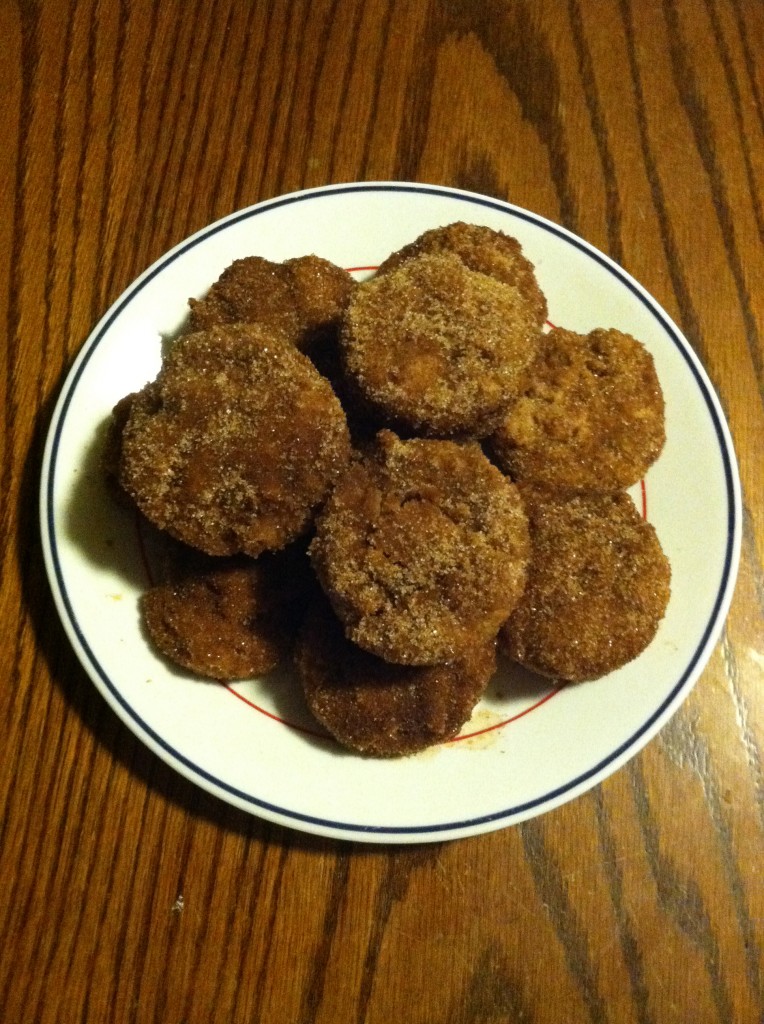 French Puff Cinnamon Muffins
These melt in your mouth. They're like donuts – without being fried. And so simple to make! Yeah!
1/2 cup white or raw sugar
1/4 cup salted butter, softened
3/4 tsp. cinnamon
1/2 cup milk
1 tsp. baking powder
1 cup flour
Cinnamon mixture:
1/4 cup salted butter
1/2 cup white or raw sugar
1 tsp. cinnamon
Preheat oven to 375 degrees. Grease 24 mini muffins cups. Mix sugar, butter, and cinnamon in a bowl. Stir in milk, and then mix in baking powder and flour until combined. Do not overmix. Fill prepared mini muffin cups about half full and bake until lightly golden, 18-20 minutes.
While muffins are baking, prepare the cinnamon mixture by melting butter. In a separate bowl, mix together sugar and cinnamon. When muffins are done, let cool slightly and remove from their cups, then dip each muffin completely in melted butter and roll in sugar-cinnamon mixture. Yields 18-20 mini muffins. Serve warm!

Many recipes include a little note at the bottom from Dawn, like this one:
And Another Thing…And Another Thing…The key is to put these in a mini muffin pan. They are such a fun food and when you bake them in a mini muffin pan you can eat more without feeling guilty.
A Farmer's Daughter Review
We really liked this recipe. It was super easy to make. We didn't make them in a mini muffin pan but they still turned out yummy. I like how Dawn includes a note at the bottom of many recipes like the one above.
We are looking forward to trying more recipes from A Farmer's Daughter, many of which seem like spin offs of the ones we already make, like the hot cocoa recipe, even the French Cinnamon Puff recipe is very similar to a plain muffin we make with strudel topping.
All the recipes seem very straight forward requiring regular ingredients that most American families would have on hand at any given time.
One thing missing from this recipe book is photos, though I realize that many cookbooks do not include photos, I think it is nice when they do.
Two thumbs up from us!

"Available October 2012 at your favorite bookseller from Revell, a division of Baker Publishing Group."

Faith and Family Reviews received the following product in exchange for writing a review. While we consider it a privilege to receive products to review, our reviews are our honest opinion and thoughts of the product.
Share and Enjoy