I have stated it before but it's worth stating again, I love books by Suzanne Woods Fisher. She recently came out with a children's book for ages 8-12 (recommended) but my 13 year old read it. I have it started and will finish it this week. It's titled, Life with Lily, and is about a little Amish girl and her family.
What I like about it so far is that it kind of reminds me of Laura Ingalls Wilder's series, Little House on the Prairie, but it's about an Amish girl. It's all about family life on the farm….imagine us liking a book like that?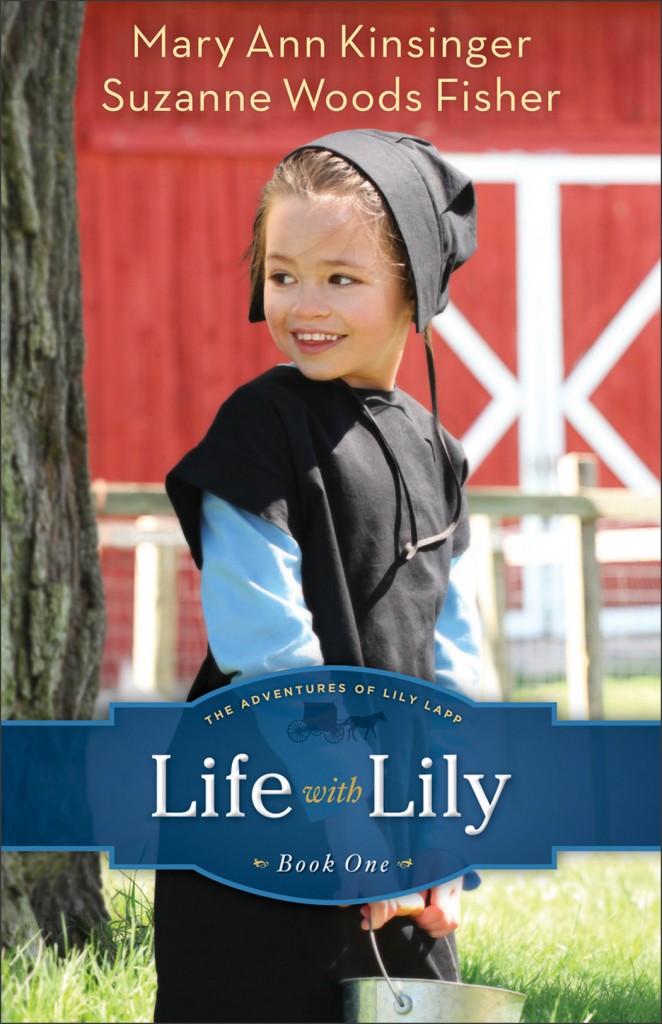 Life with Lily Review by My Daughter
Lily is a really sweet girl.
I loved the grandmother's lesson on choosing the right friends and the influences they have on you.
I loved her friendship with Trisha. I liked the fact they were kind to Mr. Young even if he wasn't kind to them. He was a grumpy man.
I thought Lily's descriptions were very cute, especially the one about her new brother.
I felt very sorry for Levis' character (he was her cousin) and what the new teacher did to him. I thought the way the parents dealt with it was very smart.
I didn't really learn anything new because much of what was in the book is what my parents are teaching me or have already told me.
Sounds like Peanut enjoyed Life with Lily by Suzanne Woods Fisher, so it gets a two thumbs up from us!

Faith and Family Reviews received the following product in exchange for writing a review. While we consider it a privilege to receive products to review, our reviews are our honest opinion and thoughts of the product.
Share and Enjoy