Talking to Toddlers is a mini parenting course about talking to toddlers. There are 12 talks and each talk is approximately 10-20 minutes long and comes with a little summary and homework to practice what the talk went over. This course was created by Chris Thompson, author of Talking to Toddlers – Dealing with Terrible Twos and Beyond.
All three of us moms here at Faith and Family Reviews had the opportunity to listen to Chris Thompson's audio about Talking to Toddlers. I thought I'd let us all have a space to share our thoughts. See below….Professor's will be forthcoming.
Brande's Thoughts on Talking to Toddlers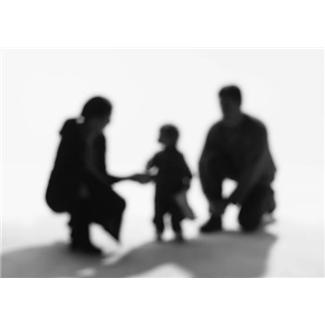 I'm not a yeller, however, I am a No..No…No… Mom. I really try and keep my anger levels low, but we all have a breaking point, right? Chris Thompson really helps to keep you together with his 12 tracks.
I paid close attention to Chapter 3 – How to Avoid Saying "No" While Getting What you Want. I've been try to use the "I understand that you want _________, however ____________" which does work sometimes. We usually end up getting into the "Why's". Which sometimes gets unnerving, too. But, I always remind myself she is only 3 and still little.
As every parent learns you pick your battles. Bringing me to Chapter 7. Our battle is clothing! It could be 20 degrees outside and my daughter wants to wear a sundress. THE BATTLE IS ON! After our disagreement and she is now in jeans and long sleeve shirt, if she grabs a crown and pocketbook and we are heading to the grocery store fine by me. We tend to lay clothes out the night before if we are heading out to keep the morning battles to a minimum.
I've started counting and if I get to 3 and your still doing a "bad" thing, you are heading to your room. Then the stomping, crying, and sorry's begin. I will let her sit in her room for a few minutes and then head in to talk to her about what she did wrong and why she didn't stop when I asked. Time outs didn't work when she was younger, however, putting an item she loves in time out corrected the situation.
All in all, Mr. Thompson has wonderful tips and very useful!
Theresa's Thoughts on Talking to Toddlers
Talking to Toddlers is a parenting series, but it's not just for talking to toddlers, it's for any child over the age of two. Chris even had a friend use it on his girlfriend! Chris had some very good reminders. If you remember, when my older children were little I read A LOT of parenting books, so many of Chris' tips were the ones I had heard before, just presented in a different way.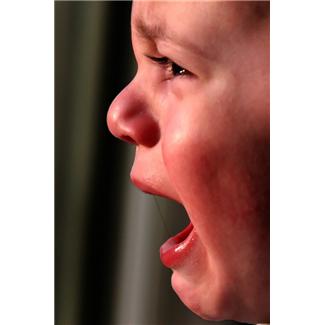 While much of what he said was familiar, I appreciated hearing it again since we have a 2 year old in the house who isn't much of talker yet. He's the child that screams in protest because shaking his head no isn't as effective in expressing himself. I am sure we have unintentionally trained him to be like this because none of our others were screechers like him.
Most of our children are getting older and hitting the double digits and teen years and much of what was presented seems to be what we've already worked through with them and our middle children. We generally do not have battles over clothing, going to bed or leaving the park or toy section of a store because we've learned how to work through those things. And if we do, it's rare. The children know and have learned there are consequences if they choose to make a fuss. The most effective consequence for store fusses, we leave them home the next shopping trip, same as going to the park…after a couple of times they learn that it just isn't worth the fuss to miss out on a fun outing. We only have a couple of children where it's taken several times – those are the children who learn the hard way. Now we just have to work through all of this with Junior!
I can definitely relate to the "lazy parent" because I just don't have the time I use to when I was parenting the older children. Sad but true and certainly no excuse for Junior's lack of training. Talking to Toddlers just made me realize how much work I have to do with our youngest.
A warning for those who do not use curse words of any kind, there are a couple of spots Chris could have used "ticked off" or "upset" instead of the alternative. As with any parenting resource, parenting styles differ from parents to parents, therefore take what you need/what works from this Talking to Toddlers and leave the rest.
P.S. I just thought of ways to use Talking to Toddlers with my older children…with their chores and practicing their music…now to incorporate it!
Talking to Toddlers Giveaway in November
We will be offering Talking to Toddlers as a giveaway in November so please be sure to watch for it so you can learn how to talk to your toddler too. If you'd like to know more about Talking to Toddlers, here's the link: http://talkingtotoddlers.com and FAQs section: http://talkingtotoddlers.com/faq

Faith and Family Reviews received the following product in exchange for writing a review. While we consider it a privilege to receive products to review, our reviews are our honest opinion and thoughts of the product.
Share and Enjoy