Zonderkidz Book Review
The Beginner's Bible Collection introduces FOUR fun-filled books for Preschoolers!
The books arrive in stores just in time for the new school year. The books are sure to provide hours of entertainment and invaluable life lessons to preschoolers. The new editions include two vibrant picture books depicting famous Bible stories and two interactive activity/coloring books, each with artwork from The Beginner's Bible.
The collection consists of the following FOUR books:
The Beginner's Bible Jess Feeds The Hungry AND Jesus Heals The Sick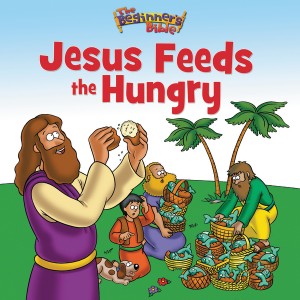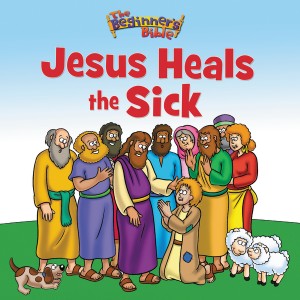 These two books present traditional Bible stories in a lively and simple way. Each tells a celebrated story of how Jesus performed miracles such as feeding the crowd of five thousand, healing a paralyzed man, and restoring sight to a blind man.
The Beginner's Bible Super-Duper Mighty Jumbo Coloring Book AND The Super-Duper Mighty Jumbo Activity Book.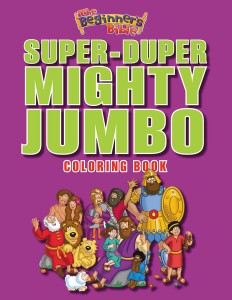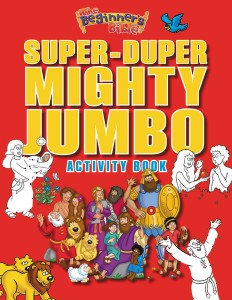 In these two books youngsters can color, doodle, and connect the dots, as they bring their favorite Bible characters to life with a series of fun prompts. Each book contains nearly 400 pages of pictures and games, promoting hours of creativity and imagination.
Zonderkidz Book Review:
We received all FOUR books! This is a wonderful collection. Not only does my preschooler love the books and coloring/activity books. But my older children enjoy using and reading them too. This is truly a collection that the whole family can enjoy! (I have even caught my self-coloring with my little one!)
The books Jesus Feeds the Hungry and Jesus Heals the Sick presents uplifting messages with wonderful original illustrations that pop off the page and explode with vivid colors and playful animation.
We especially like that the coloring/activity books are not only fun companions to the books but also they reinforce what was learned in the bible stories to help strengthen and increase bible knowledge.
The Books are available for purchase now through Zonderkidz.
Visit their site and peruse all the wonderful books they have to offer!
Faith and Family Reviews received the following product in exchange for writing a review. While we consider it a privilege to receive free products to review, our reviews are our honest opinion and thoughts of the product.
Share and Enjoy