Do you know someone who you consider unapologetically strong? I know of quite a few actually, but I think my mom stands out the most. Both my parents were strong, but in different ways. Without going into a lot of details my mom was strong for my sisters and me during our growing up years. There were so many things I didn't even realize until I was older and yet she remained strong when she could have wilted and given up.
My dad had to learn to be strong from a young age. He was diagnosed with Polio at a 12-15 months. He wasn't suppose to survive, let alone be able to walk, but he lived and walked again. My grandmother was unapologetically strong in my father's therapy for a year or more. She is the one who did the exercises prescribed by the doctors. She's the one who never gave up on my father and his ability to learn to walk. If it weren't for her perseverance my father may never have walked again, but he did. Due to one of his legs being smaller and weaker, my dad walked with a limp for the rest of his life. He used a brace for many years until insurance no longer covered the cost of replacing it for a new one. I was probably in my late 20's or even early 30's by that time. Then he went without. I never heard him complain. My mom would tell us when he was sore but we usually didn't hear it from him. He worked hard to provide for us. He learned to be strong in spite of his handicap and pain.

Degree Women® Unapologetically Strong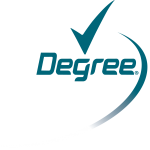 All of the strong women you know can now enter Degree Women® Unapologetically Strong Facebook Contest here: http://on.fb.me/OozWMa This campaign kicked off last week, but there's still time for you to share your own Unapologetically Strong stories and goals. If you do, you will be entered for a chance to win giveaways from Degree Women® to help on their Unapologetically Strong journey. One winner will also have the opportunity to win the grand prize of…..$5,000 to spend on achieving their goal. Wow! That's motivating isn't it.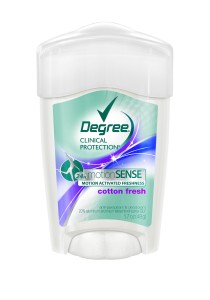 To go along with the contest, Degree also has a new product, Degree Women® Clinical Protection with motionSENSE™ in NEW Cotton Fresh for you to try. It is motion activated to provide extra freshness. It contains a blend of moisturizing ingredients and new scent that smells great!

"I participated in this campaign as a member of One2One Network, I received product, and am eligible for a prize drawing. All opinions stated in the post are my own."
Share and Enjoy