Trisha over at MomDot has been hosting a blog carnival the past several weeks. This is the first one I have participated in. Thought I had better get some goals down on paper so to speak…maybe…just maybe I'll attain them.
When I started blogging it was on a private family blog on the back end of our online bookstore. It was for close friends and family to keep up with the children's growth and achievements. A "mom brag place" if you will. That was back in 2006. I stopped blogging there in late 2010 when I started this blog. I also had a blog in conjunction with our online shop, but it wasn't going anywhere; which led to me becoming frustrated with the whole thing. After we had shut our bookstore down the blog itself didn't make much sense. My purpose in doing it was to connect with our customers, possibly make money (back then I was trying to make money with affilate links and only made pennies and lost money because I didn't make the payout goal in time…frustrating to say the least). I also wanted to try to be an encouragement to other moms. Then there were the people lurking that I wanted to get away from due to personal reasons. Not that they couldn't find me again, but I was ready for a new adventure. I wanted to do more product reviews because I enjoyed that sort of thing after having wet my feet with book reviews. I also wanted to hide behind reviews so I wouldn't have to blog about personal stuff anymore.
But I'm over all that…it's what fueled the birth of this blog.
Goals for Faith and Family Reviews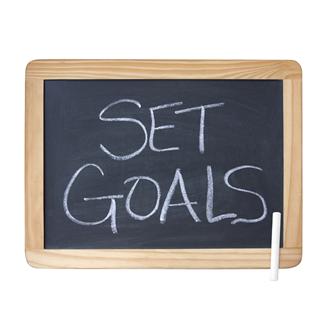 I'll admit that in addition to wanting to do more reviews, I wanted to monetize my blog. Yes, I wanted to make MONEY. I've been working at home since 2005, but only making money from home since 2008. Our book business basically paid for itself and that was about it. When my husband was laid off in 2008, that jet propelled me into a working machine to earn money. I can't say I am good at it but I am making some money and it helps pay the bills. The problem is it's usually at the expense of time with family. Before all my children are grown and hate me for working so much, I want to work smarter, spend more time with my family and work less.
Blog Goals: Make money. Smarter with my time = More time with my family. Trips are extra perks.
Money Goals for 2012
One of my goals at the beginning of the year was to double my blog income. I think I'm half way there, at least some months. Now, I want to double what I am currently making.
I wanted to get a couple of ambassadorships. I have one, now to acquire another one.
I wanted to get more paid advertisers. I joined some ad networks, but only time will tell if those make a dent in my income or not. I'd like a couple of paid advertisers for my side bar once I clean it up a bit from old campaigns.
Goals for 2013
Establish some relationships with PR. It seems like I work more with blog networks than directly with PR.
Get my page rank up again, preferably by January 2013.
Create a blog "inner" circle where fellow bloggers and I bounce opps/ideas off of one another. Similar to what we do on the MomDot forum but on a smaller scale.
Possibly get into some consulting.
Defining Success
I know in some circles making money with my blog does make me a success, but to me success means something bigger. I want to make more money and work less. That means getting paid more for my time. Bigger jobs, more money, less time. I'd love to make enough to pay my contributors. That's always been a goal of mine too.
Success to me has also been to be the best mother I can be. My children are part of the reason I work so hard. So if I can manage to raise my children to be good, God fearing, law abiding citizens, responsible and courteous, then I consider myself to be a success.
So how do you define success and if you are a blogger, what are your goals?

Share and Enjoy