Are you Dying To Read? Gotta love that book title, eh? Lorena McCourtney has started a new series called The Cate Kinkaid Files and Dying to Read is the first book. After reading it I am already looking forward to the others to come.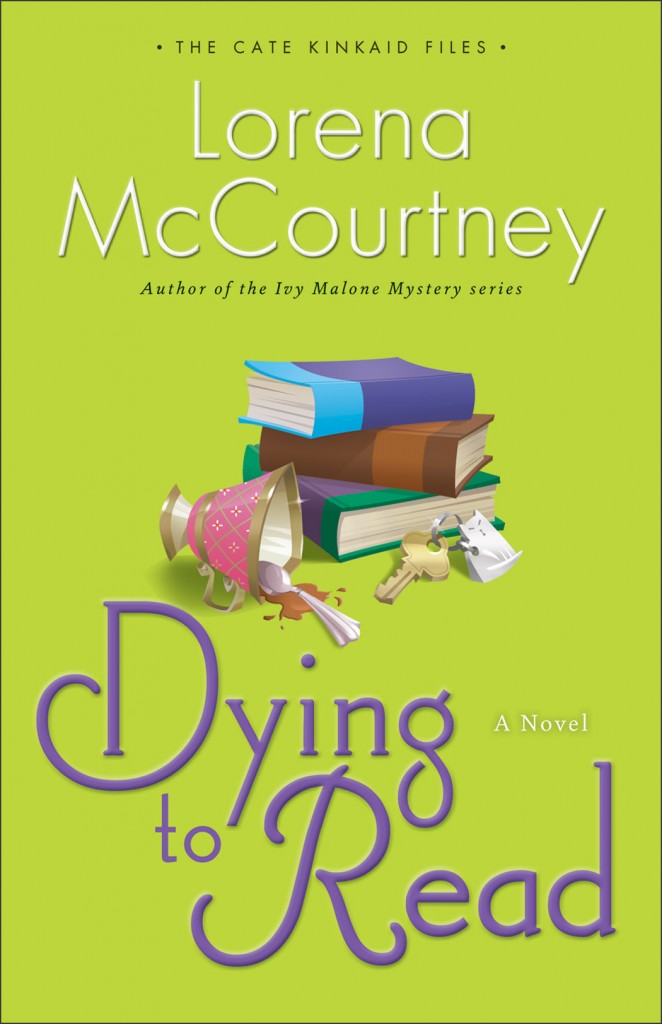 Dying to Read is a Christian mystery. The main character, Cate, is at a crossroads in her life after some of life's most disappointing moments.
I found this book to be entertaining. Lorena definitely kept me guessing and eager to keep reading in order to solve the mystery surrounding Cate's first assignment as her uncle's Private Investigator Assistant. I never did solve the mystery and had an ah-ha moment when it was finally revealed.
Though Cate's character didn't seem to think very highly of herself. I found her to be strong, not easily swayed and possessed a very good work ethic.
I liked that this book only had a hint of romance. It wasn't a gory mystery, not that I mind that kind of mystery, but just so you all know. It was mostly about Cate and how she went about trying to solve the mystery and the scrapes she encountered along the way. I can't say there was anything I didn't like about it, only that it ended too soon and I want the second book….now!
This was the first book I have read by Lorena McCourtney and Dying to Read made me want to read her other books. It was quite refreshing.

"Available August 2012 at your favorite bookseller from Revell, a division of Baker Publishing Group."

Faith and Family Reviews received the following product in exchange for writing a review. While we consider it a privilege to receive products to review, our reviews are our honest opinion and thoughts of the product.
Share and Enjoy