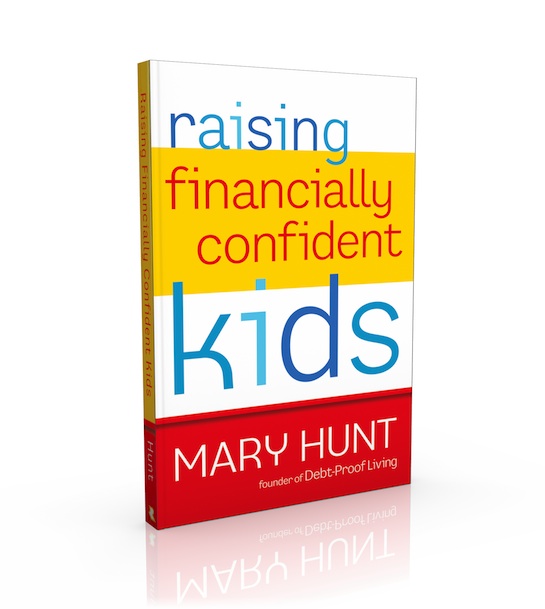 Money. Something that your child will have to manage for their entire life so why not start teaching them young? Teaching kids about money can be a long process filled this mistakes and life lessons, but a brand new book is making the process easier.
Raising Financially Confident Kids by Mary Hunt is a great book for any parent wanting to teach their kids how to manage money for the rest of their lives. This book doesn't just teach you how to train your five year old to save, spend, and give-it also shows parents easy ways to get their teenager to manage their money wisely and to earn money without relying on mom and dad.
I loved Mary Hunt's writing style. She is funny, yet shares her wisdom in such a way that you are never bored. I really enjoyed reading this book and gleaning tidbits from it.
There are quite a few lessons that you can learn from her stories about raising her own children as well as stories that she told about family members. I enjoyed reading about what worked and didn't work for her family. Mary shared valuable life lessons that any parent could use in teaching their child how to manage money.
Raising Financially Confident Kids is available August 2012 at your favorite bookseller from Revell, a division of Baker Publishing Group.

Faith and Family Reviews received the following product in exchange for writing a review. While we consider it a privilege to receive products to review, our reviews are our honest opinion and thoughts of the product.
Share and Enjoy