I have vacation on the brain! This is just a quick travel tip because it always annoys me that I never have anything appropriate to carry knives in while traveling. Plastic bags aren't safe nor to they hold up if the knife goes through the bag. You may wonder why I would even travel with a knife, it is to cut up fruit especially and occasionally veggies. I do have a bread knife that has a cardboard sheath, but I do not usually need a bread knife while traveling unless we take homemade bread. More likely than not we just stop at a grocery store at our destination and pick up bread so it is not squished beyond belief.
Back to knives, there's a neat little product on the market called the Quick Split that solves the safety issue of traveling with knives.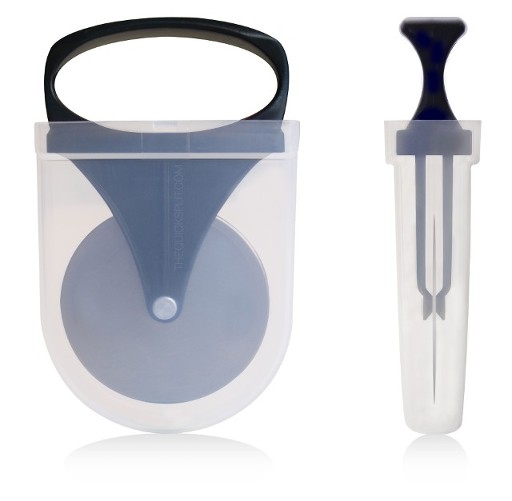 Benefits:
– portable
– faster
– easier to use
– has a snap on "child proof" cover to keep mess contained while traveling, but a simple rinse with water would make it good as new
– attaches to a key ring holder in diaper bag
– dishwasher safe
– super quality BPA free plastic – bonus!
– stainless steel
– made in the USA
It looks just like a pizza cutter. My daughters used it for lunch the other day when we got it and found it was great for carrots, but the other fruit or veggie they found difficult.
This is a patented gadget and is the first of its kind on the market! Definitely fills a need in our house for traveling!
Feel free to connect with Quick Split on their website or Facebook.
Enter the Giveaway!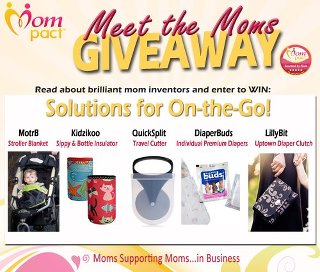 "I received a Quick Split to review as a part of my participation in a MomPact.com campaign. Quick Split has been invented by moms, for moms."
Share and Enjoy