Surf Burger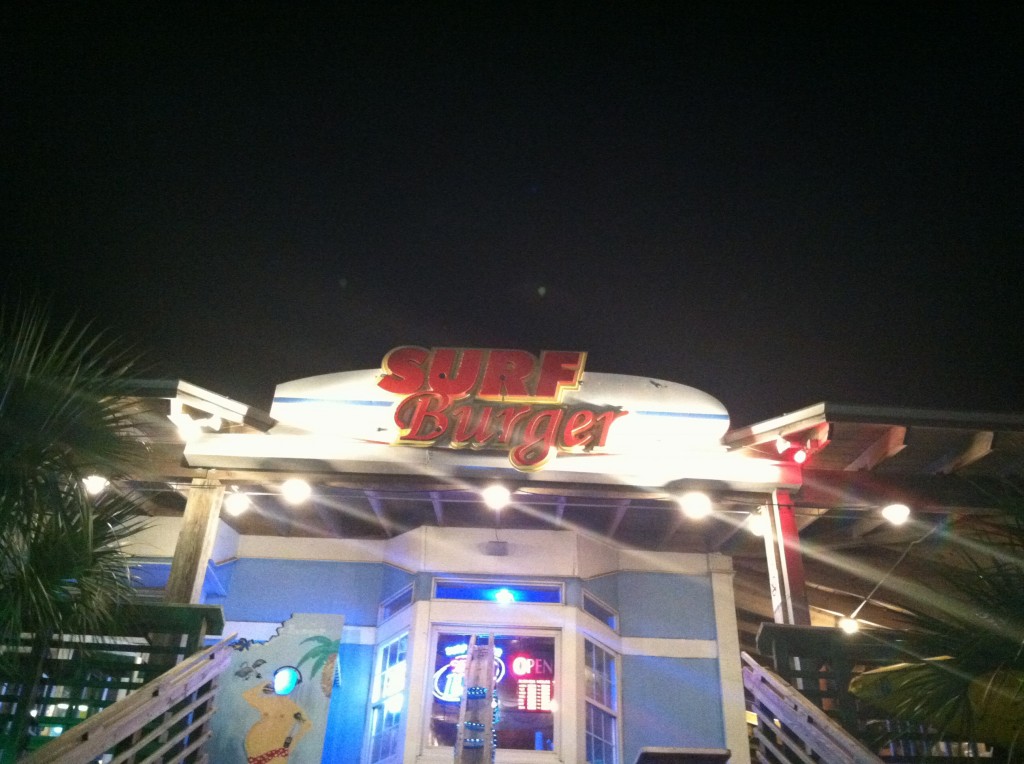 After our Blogger Olympics, we ate dinner at Surf Burger. It was so funny because being the social media mavens that we are all of us could be seen with our phones tweeting, posting to Facebook and Four Square what we were doing! I had their Surf Chick, which came with their stick fries and a grilled chicken sandwich. It was very good. The service was friendly and very hospitable too.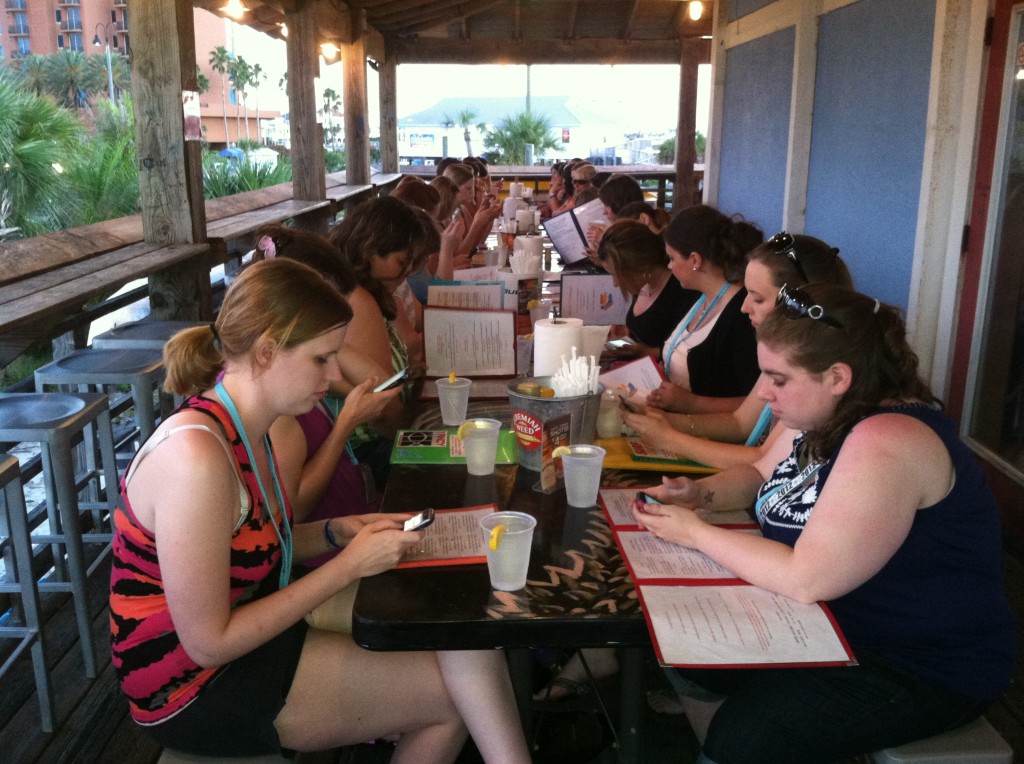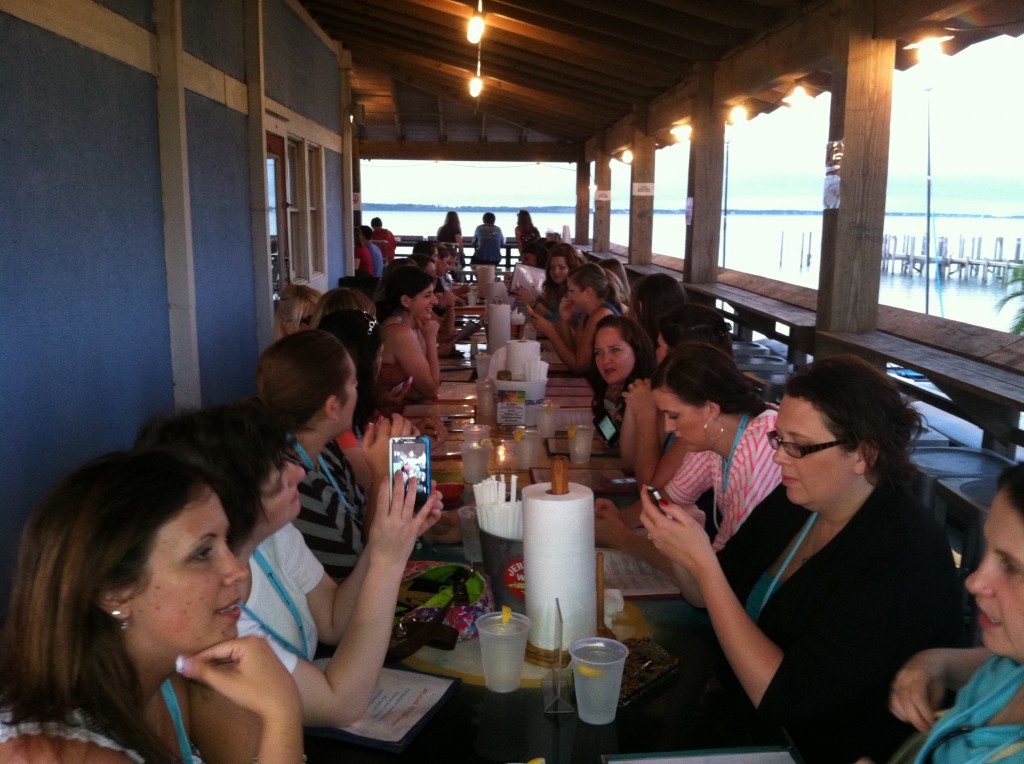 Brandcation would not have been possible without all the awesome sponsors our hosts worked with in providing so many of our activities. So I hope you will join me in giving them some social media love.
Event Sponsors:

Adventures Unlimited: Post coming up this afternoon, but we spent all day Saturday here on a beautiful piece of property! In the air and in the water…

Portofino Island Resort: Which I already posted about here.
Dunkin Donuts: Sadly, I don't think I ate a single Dunkin Donuts bagel, but I hear they were delish!
Jambu: They sponsored our Blog Olympics which I posted here.
Hotel Coupons: A great place to save money and start planning your next trip!
Circle PR: Thanks to these ladies we got to see dolphins in real time.
Dole: Fruit breakfasts thanks to Dole.

Star Gazing: This was amazing and would have been the coolest homeschool field night! Dewey even had an accessory that allowed us to connect our iPhones to the telescope to take photos and videos of the moon!
Swag Sponsors:
After dinner at Surf Burger, we all gathered in one condo in our pjs for a Swag Party. Jambu Footwear had provided bags and our event hosts had filled them up with goodies from all the sponsors listed below. There were some oooos and ahhhhhs as well as a few squeeeeees as things were handed out! (Right, Jenn? ;-)) I haven't even tried everything yet.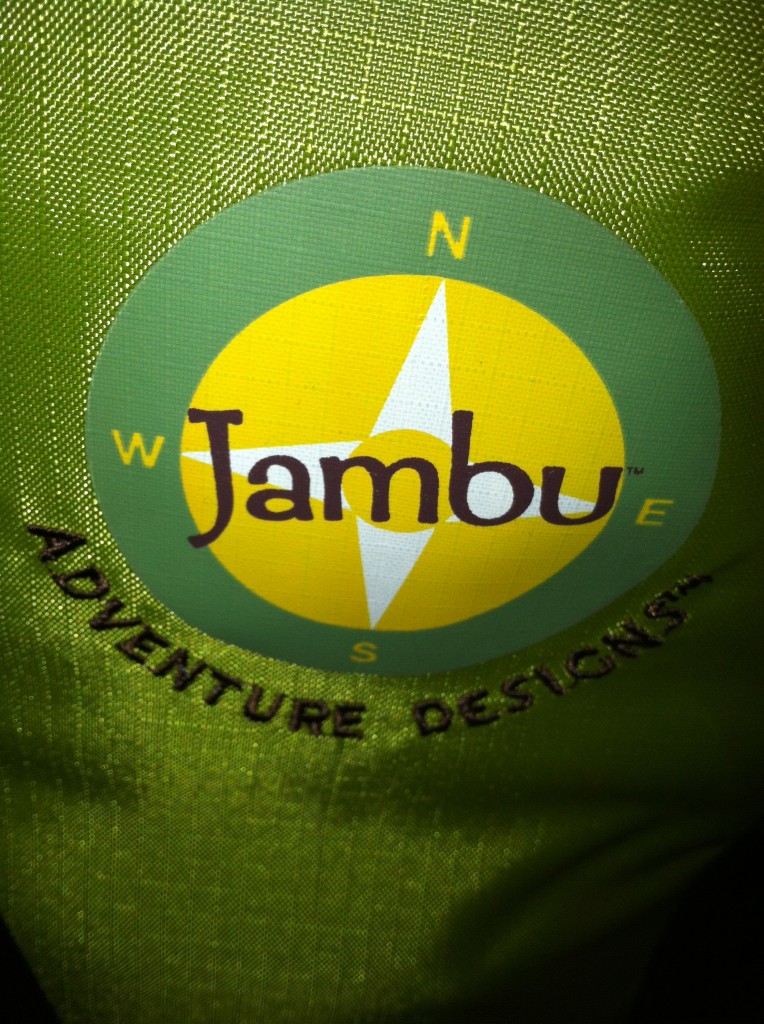 Sorry for the red eye, tried editing and I blackened whole heads!
Mogo Charm
Tervis Water Bottle – This kept my water for hydration on the river while tubing
Capsul Cases
The Village Company
Hasbro
Kidz Bop – My little ones are loving rockin' to this.
Carex – Definitely a handy little kit to have in the medicine cabinet.
Lush Gourmet Foods – They've got yummy sugar coated nuts!
Nivea - My daughter and I haggled over the lip glosses.
Lady Fortunes
Pami Pocket - I ditched the little compact wallet I took to Florida for this, as it was perfect to hold my cell, cash and identity during all of the fun activities over the weekend.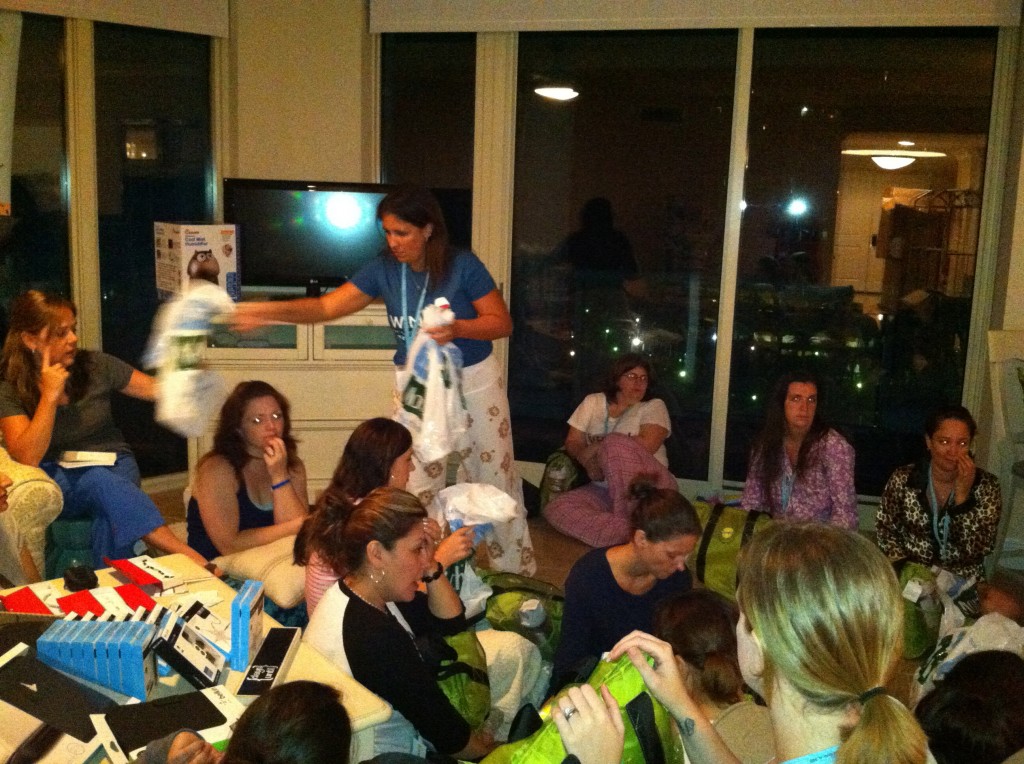 Island Def Jam Records
Ayala's Herbal Water
Wikki Stix - My son got these and is very excited!
Phone Fetcher - This looks like a cool product, can't wait to put it to good use!
Page Stationery – I love any kind of stationary and ours was personalized with our blog name!
Cereusart
Annemarie Gianni Skin Care
Veri Peri Sauces
Twin Cottage Industries – Amazing handcrafted items!
Kids Gear – My children love the headphones I brought home and I'm lovin' the peace it brings so I can write!


Smart Mouth
Sacs of Life
Bright Star Kids
KleenSlate – This is a fun little paddle shaped wipe off board.
EAD Designs – These are terrific and I can't wait to find homes for them!
Wahmies Eats – These were great! I really want to get some casserole covers to save on foil and plastic wrap.
Blue Orange Games – One of my daughter's snagged the game we received and she and her siblings have been playing it!
DVO Enterprises – Provided a recipe software that organizes your recipes! Can't wait to get this implemented!
Wordlock – A cool word lock.
Pampers – Provided us with a thing of wipes and a coupon some diapers! They sponsored Tiffany.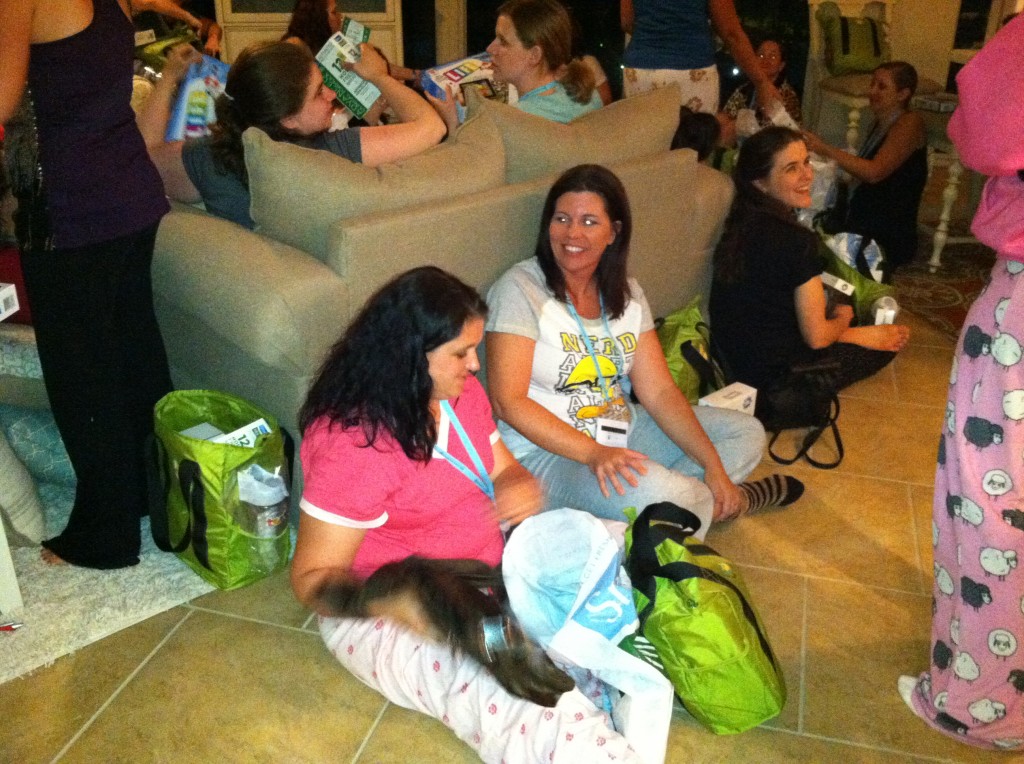 Two of my roomies, Sheri and Colleen.
Giveaway Sponsors:
Rubbermaid
Etching Expressions
Belkin – Great little portable charger that I gave to my husband for his cell phone.
Velvet Pepper
Frangelico
Tiny Love
Atlantic Luggage – This piece looked awesome and was incredibly light!
Drama Queen Bows
Photos are mine taken with my iPhone, except the full view of the Jambu bags and the first photo of the swag party those are Brandy's, since I left our Nikon home…good thing too because I didn't have much time to take photos!
Thank you to all of the above sponsors for taking an interest in 32 bloggers who went coastal in Pensacola, Florida! We appreciate all you gave to make this event possible!
Share and Enjoy