I was one of the last ones to arrive at Brandcation on Friday afternoon. There were about four of us who were latecomers. After we arrived it was basically time to start Blogger Olympics. We were all put on teams in advance according to condos. 4 condos = 4 teams. I was on Lynsey's team, Beachin' Bloggers in blue, along with my other condo mates. Then the other three teams were: Trisha's team was SEO's in white, Kim's team Ladybugs in red (they had adorable red wings even!) and Nicole/Blondie's team Snark Attack in pink. Our four team leaders are also the fabulous women behind this event.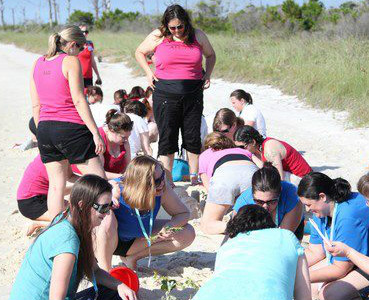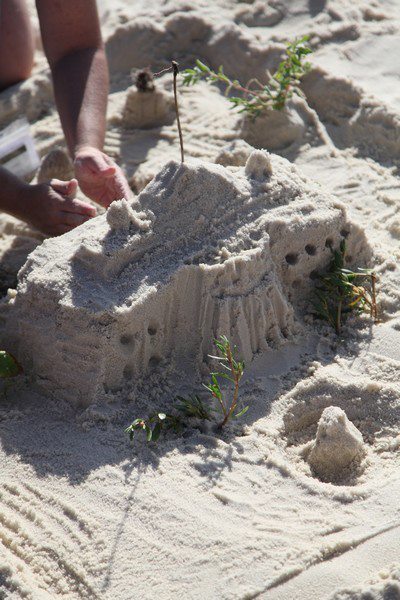 Photos courtesy of Brandfluential and Brandy Goleman Photography, our photographer for the weekend.
We did everything from a digital scavenger hunt to building White House sand castles, water relay, a hula hoop competition (my teammate Denise won that one! Yay! She rocked!) to the Hawaiian relay (had to dress in a grass skirt, necklace and coconut bra thingy!)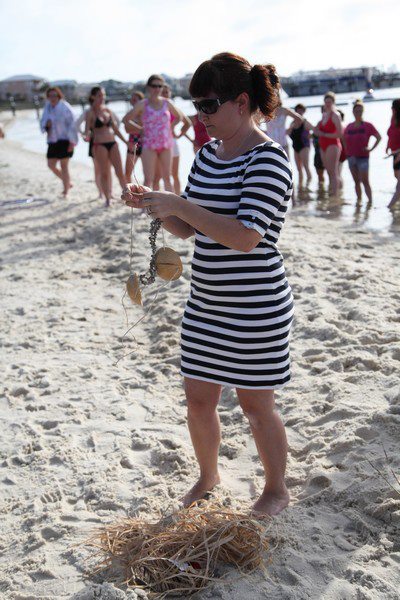 Jenn, my teammate, getting read for Hawaii!
We laughed, cheered and I even chased Alison to try and get a photo of her fruity drink for the digital scavenger hunt. Just plain old fun!
In the end, the SEO's won. Runner ups in order: Snark Attack, Ladybugs and Beachin' Bloggers. We were last, but hey that didn't affect our level of fun!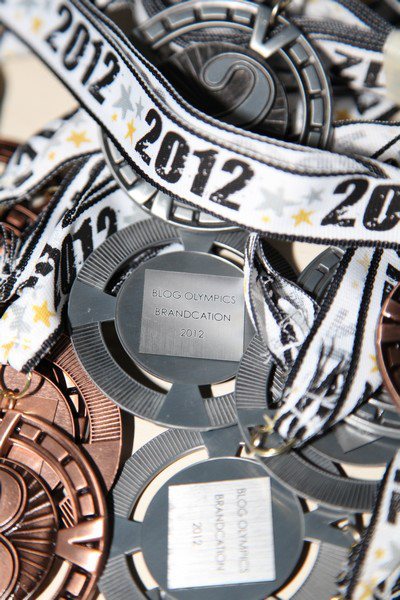 A sheep trophy was awarded to the winning team, the rest of us received a Brandcation medal for our prize.
You are going to be hearing a lot about Brandcation. We had amazing sponsors and all of us really want to show our appreciation to each and everyone of them. Jambu Footwear was the main sponsor of the Blogger Olympics. Check out their snazzy footwear and please consider following them on Twitter and Facebook too.
Share and Enjoy