Winter time always makes me feel like a couch potato. We watch waaaaay more TV and movies during the colder months of the year than any other and since it is has become such a big part of my life I thought I would share my top nine TV shows and share a Movie Review Monday post instead of a Monday Motivation post this week. These are in no particular order.
Disclaimer: And just because I am writing about these movies/shows or like them does not mean I necessarily agree with the lifestyles or language portrayed by some of the characters. If you own Clear Play, use it. If not it's a program that helps clean up scenes and language so invest in it. Just like real life we come across many people and choices, to each his own. It's only by God's grace and sovereignty that I know how He wants me to live. It's not my job to preach it at others.
1. White Collar – We really like this show, even my husband does. It is funny, entertaining and keeps you guessing. There is some language in certain episodes, violence and otherwise adult scenes so I do not necessarily recommend it for children unless you view it in advance and make an informative decision based on what you watched.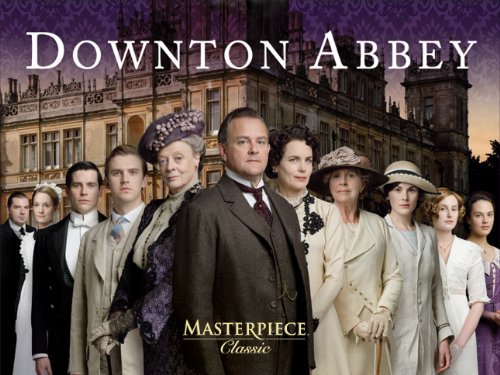 2. Downton Abbey – My older girls and I are hooked. This is a British show based on a upper class English family in the early 1900's. The first episode is actually set in 1912, the time of the Titanic. It is amazing how much you can love and hate characters! PBS even allows you to rate the characters you loathe and love for each episode! Again, depending upon the episode there is adult content that is not suitable for younger viewers.
3. Shark Tank - My husband and I love watching entrepreneurs pitch their business to 5 multi-millionairs/billionaires in order to strike a deal with one of the "sharks". Not only entertaining, but educational as well.
4. Undercover Boss – This show makes me cry nearly ever episode I have watched! I enjoy seeing the bosses trying to do the jobs of the rest of their staff and the employees reaction when they find out they worked with their undercover boss. I love seeing what the undercover bosses decide to do for their employees and companies after their undercover stint is completed.
5. Cake Boss - Cake Boss is highly entertaining. It makes us laugh. It makes us hungry!

6. Wipe Out – We watch Wipe Out when we need to laugh. It is an absurd obstacle course that people sign up to participate in to win $50,000. Is just hilarious and a show to watch if you ever what to/need to laugh!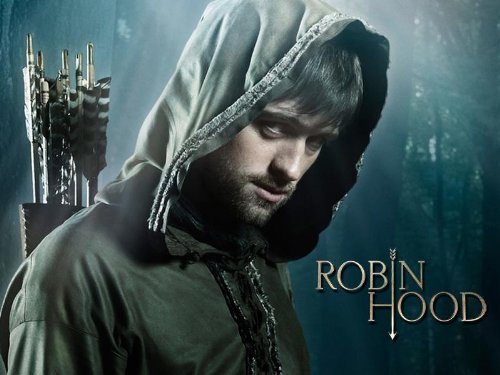 7. Robin Hood – Another British TV show that we found on Netflix. It is no longer being aired but we fell in love with the characters of this show. Robin Hood is charming, Maid Marion beautiful and his band of fellows highly entertaining. While the Sheriff of Nottingham, on the other hand, is down right despicable! The violent fighting is probably the only concern to mention about this show, but it never really bothered our children for some reason. They knew it wasn't real and just rooted for Robin Hood and his men. We watched this back in the fall when the children were sick and they still ask to re-watch episodes! Very thankful Netflix still has it on streaming! It was hard to see this series end.
8. Worst Cooks in America – We have only watched a season of this but it was highly entertaining and educational in the realms of cooking and baking. Talk about competition and pressure!
9. X-Factor USA/UK/Austraila – Our favorite is the USA/UK version. As I have mentioned before, my husband is a music buff and I get hooked on the personal stories and people.
What did you watch this past winter?
Share and Enjoy