I know you all must remember Bugs Bunny, Daffy Duck, Sylvester the Cat and Tweetie Bird, The Tasmanian Devil and others. Very funny characters that make you laugh and remember your childhood days of watching these cartoon characters. I use to watch them with my Dad. He loved them and would sit and chuckle over their antics.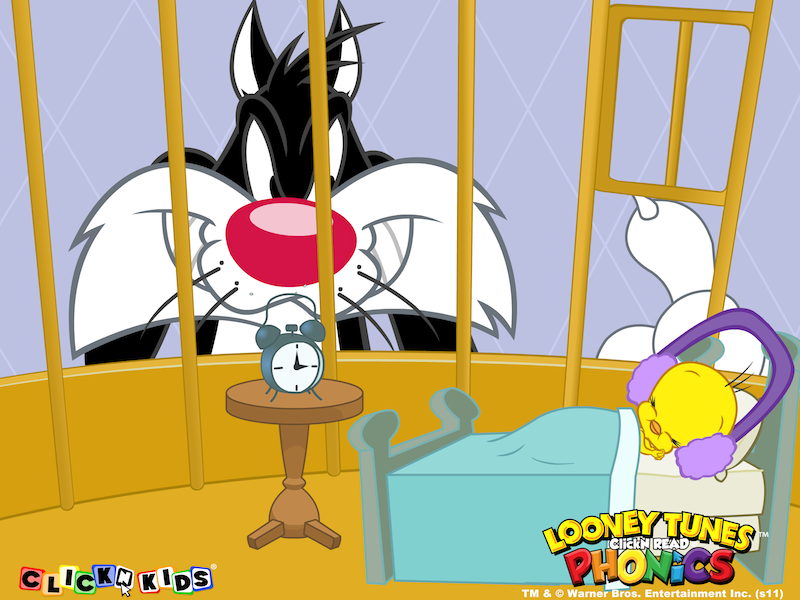 My children have had limited exposure to them, only because I am concerned about them learning to talk correctly and well, Tweetie and a couple others leave much to be desired in the pronouncing words the right way.
Nevertheless when we reviewed Looney Tunes ClickN READ Phonics
, they loved it!
My Review of Looney Tunes ClickN READ Phonics Program
I really liked how the phonics lessons were organized, repetitive and fun! It is so important to have an element of fun when children are learning or else it just seems like drudgery work. After all we want them to love to learn!
When I set up an account for our daughter, I chose to start at level 10 because she already knew her ABCs and basic sounds, so my review is based on lessons 10-15, as those are the only ones we made it through. Nice features were: you can change settings for slow, medium and fast sounding out, parents may also set the length of the lesson which is a bonus for children with short attention spans!
Sample Lesson from Looney Tunes ClickN READ
The Looney Tunes Phonics Program has a fun little robot character that acts as the teacher. He instructs the children and takes the children through sound lessons first.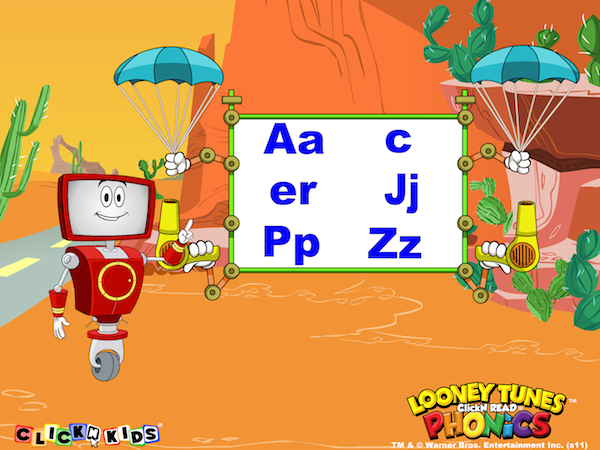 After doing some phonics work, there is a little break with the Loony Tunes characters. Then Mr. Robot takes the children through some words.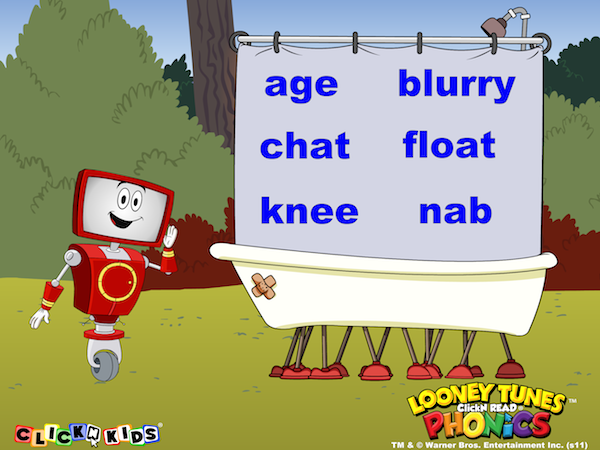 Again after a short lesson on sounding out words, there is another little break with a show about some of the Loony Tunes Characters. The next phase of the Loony Tunes Phonics Program is sentence reading.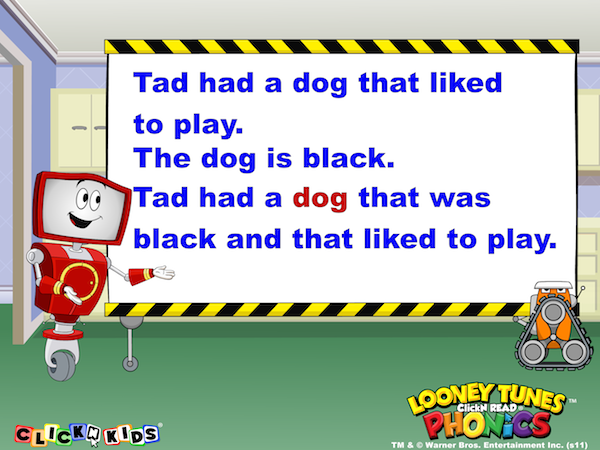 Looney Tunes ClickN READ offers a free sample lessons to review before you make any purchase. There is lots of repetition. The robot talks clearly and concisely. This program is very easy for children to follow along and do their lessons with supervision and after each lesson part they get to practice what they learned by doing an activity where they clicked on a letter sound, word or read a sentence. Upon completion they are told how many they get wrong.
The only negative I see to the program is what I mentioned in my introduction and that is the way Tweetie talks, especially with children who are already struggling to say sounds correctly, but that is all. Overall it is fun, entertaining and educational.
Looney Tunes ClickN READ Phonics Discount!
Get Your Kids Reading With Bugs Bunny and Friends! Get Started with Looney Tunes Phonics for Only $9.95!
, plus they have other purchasing options. If you are interested in trying it out, we were given a promotional to share with you of 15% off any purchase through 12/31/12 with the code: 15PERCNS15

Faith and Family Reviews received the following product in exchange for writing a review. While we consider it a privilege to receive free products to review, our reviews are our honest opinion and thoughts of the product.
Share and Enjoy