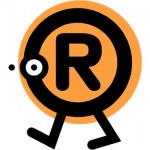 I am not a biker chick by any means, but find a recent development between a new social media networking site HarelySpace.com and the brand Harley-Davidson quite interesting, if not a bit confusing. You see, neither am I a paralegal, law student or lawyer. Having watched enough of ABC's Shark Tank, I do know that trademark infringement is serious and big business and $$$$ to some.
The creators of MomnBaby.com created the new networking site and within two weeks of it going live they received an email basically asking them to take down the site and to stop said infringement. You can read all about the creators' email here and Harley-Davidson's email here and the creator's lawyer's letter here (pdf).
What do you think? Should they stop or is Harley-Davidson just exercising their corporate muscle to squash an up and coming popular site?
Would love to hear your thoughts!
Share and Enjoy