Every family has their own traditions. Usually traditions come from the generation before, but families will often create new ones too. Our family shares family traditions from both sides of our families, even the traditions our grandparents shared with our parents but our parents did not necessarily carry on in the homes we grew up in. Plus we include the true Reason for the season.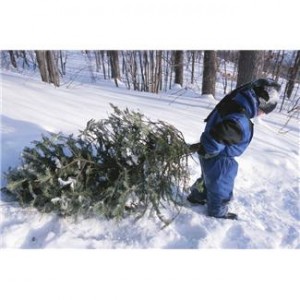 This being Christmas weekend 2011, I thought I would share nine Christmas Traditions observed by our family. We either do these things each year or have done them in the past. These traditions are the ones our children often request and remember most. We love to decorate the weekend after Thanksgiving, if at all possible. It just seems to make all the effort worth while when we get to enjoy the festive decor for a month and a half. Tear down is usually the first weekend in January.
1. Buying a real Christmas tree. This is something that my mom always did with my three sisters and I. My dad would come too sometimes, but tramping around in the woods was difficult for him with a bum leg from having polio as a 1 year old. The first two years of our marriage we had a real tree and then I succumbed to the artificial tree bug after working two years retail and decorating them as part of my job during the holidays. Last year was the first year we took the children to buy a real tree and they loved the experience!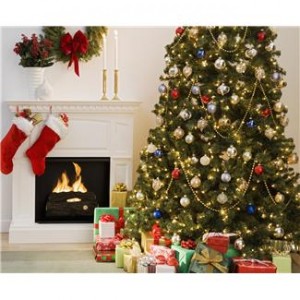 2. Decorate tree and home with Christmas decorations. We love to decorate our home and tree while playing Christmas music and snacking on Christmas cookies! We put up our Navitity scene and other holiday decor around the house. Sometimes this includes outside lights or our outside Nativity scene. Just depends on how many lights are working or how much time and effort we want to spend any given year.
3. Read the Christmas story. Not Up on the Housetop (although it is a great rhyme to share!), but the Nativity story of Christ's birth in the bible in Luke 2. As born again Christians, acknowledging and celebrating the birth of Jesus Christ is the most important aspect of our holiday season.
4. Sing Christmas Carols. We actually sing the first verses of Hark the Herald and Joy to the World all year round as they are requested every night at bedtime by 5 of our 8 children we still put to bed! Well, baby doesn't request it but we still sing it to him and include him in the numbers.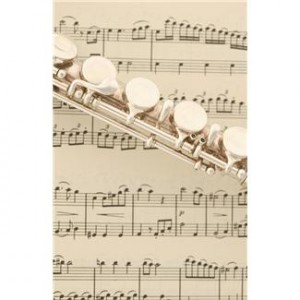 5. Observe four weeks of Advent. For several years we observed four weeks of Advent with an Advent wreath: lighting candles, reading a corresponding devotional to prepare for the coming celebration of our Saviour's birth. But alas, our advent wreath has seen better days and I have yet to replace it so we have not observed it in a couple of years. Those evenings are very special memories though.
6. Christmas baking. Christmas is not Christmas at our home if there is no Christmas baking. The aromas, the fun of cutting out cookies, making up treat plates and savoring the delicious goodies are a huge part of our holiday traditions.
7. Watching Christmas movies. We start this right after Thanksgiving too. There are so many wonderful movies about this wonderful festive season.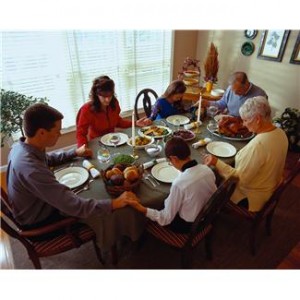 8. Hospitality. Our home doesn't quite seem like Christmas when we do not have extended family over for Christmas dinner. Now that the cousins have become older and have more places to go, there is something missing from our festivities when they need to be somewhere else or are sick. We would love to have other people over and have even considered those who are less fortunate but have not quite figured out how we could start implementing this new idea. It's a bit tricky when we have young children to invite complete strangers into our home. Guess that's why there's shelters and soup kitchens, but what about really embracing people in need into our homes? Just something always in my mind but not ready to risk my family's safety.
9. Gifts. We do give gifts as it is representative of how God gave the greatest gift in sending his Son, Jesus Christ, to be born of a virgin in a lowly stable for our sins. This goes for family gifts and usually to at least one charity as well.
Our children love to go through Gospel for Asia's Christmas Catalog or World of Vision's to see what things we can give to a family in another country. We give to our local food pantry a few times a year as well. Last year our two older boys and my husband gave their time volunteering to ring the bell for Salvation Army.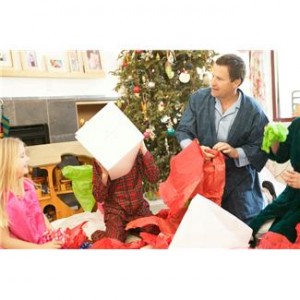 For family gifts, we give a few small gifts and maybe a larger gift. It was such a blessing to hear our oldest daughter the other day say how she always thought they got a lot at Christmas and how she wanted to do the same thing as we have done. All our children love to give gifts too!
Share some of your family traditions, we'd love to hear about them!
Share and Enjoy