We had a lovely Thanksgiving day yesterday. We spent the day at home relaxing and just being together. We started a new tradition of a "Thanksgiving Tea", which the children loved! Then we made our Thanksgiving dinner. Everything was going well until it was time to bake our pies and our stove went on the blitz! We tried until bedtime to get the oven to heat up and it would not. Talk about being bummed at no pumpkin or apple pie for dessert!
Waking up before 5am this morning I got up and turned on the oven…..voila! It worked! So we had our Thanksgiving pies for breakfast, but shhhhhh…..don't tell anyone!

Appliances are wonderful inventions. I love mine, as I am sure you do too…. except when they go on the blitz. Three years ago a couple of days before Thanksgiving our 15 year old stove stopped working and we had to buy a new one and have it delivered the day before we were to host Thanksgiving dinner!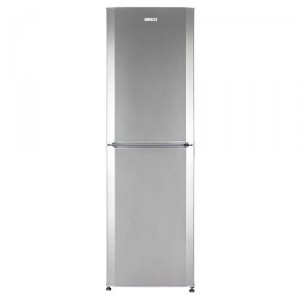 Our appliances stayed at our townhouse since our rental provides all the appliances. We have noticed a drastic reduction to our electric bill since we still have our second refrigerator and three freezers over at the townhouse. We need get rid of two of them because they cost so much to run due to their being older appliances. Let's just say they are not energy efficient. We are not sure what to replace them with, but we like the look of the space saver Beko fridge freezer (image to the right) because our current freezers take up so much room in the garage. With our family of ten Cheap fridge freezers provide us with extra space for food storage. If either of our houses were big enough then commercial sized appliances would probably be more practical, but neither home has a huge kitchen so they won't work. Maybe if we ever build.
Appliances can't live without 'em.

Share and Enjoy