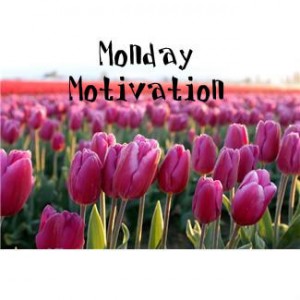 I have been off my posting schedule a bit lately and wanted to get back on track or at least try to. We have been extremely busy around here, but that is nothing new as we are always going to be busy with such a large family.
We have had a lot of rain. Basically April was cold, wet and dreary. I did not get to the farm very often since the fields were too wet to do anything. The day we did get out there we measured the field off and transplanted and planted more seeds. Last week I helped Mrs. A and her husband take down old cattle fencing that we are going to use for trellising vegetables. I am very interested to see how she is going to use them. It took us about two hours to take down 20 cattle panels. I took the boys, who played with the owner's son. Go-Go Boy sat in his stroller until he started fussing for me, then it was into my Ergo on my back where he promptly fell asleep.
So I am really looking forward to getting out to the field to plant! Hopefully soon.
We keep our eyes open for available farm land and are still hoping that the farm incubator will be able to accept us in the fall, but just in case we want to have a Plan B.
My husband's work van is acting up so we have been in the process of deciding whether or not it is worth fixing. It is is a 1995 Ford Windstar that we have owned since 1999. We replaced the transmission about three years ago, it has other little issues and a missing fender, but it has been a great little van for us. We know the van and it has served us well. If we buy another used car we don't know what mechanical problems we will be inheriting. Kwim? (Turned out the van just needed a rest….remember it is old and temper-mental. It enjoyed some transmission fluid and a rest. But the trans is still slipping so we may eventually revisit this topic at some point.)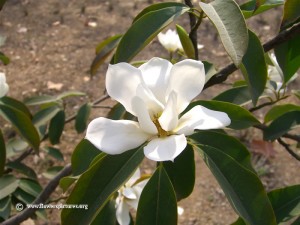 ***
Friday I had to drive my husband to and from work. Since he works so close to the Botanical Gardens, we decided after we picked him up we would visit the gardens. The magnolias were in bloom, as were hyacinths, daffodils, rhododendrons were started and so were some azaleas. The tulips were up but not in blooms. I so want to go back to see all of them opened! What a picture that will be! Every time we passed the sweet scent of a magnolia tree, I just breathed it in. There is something to be said about aromatherapy. Of course our camera battery needed charging and our phones were full so we could not get any photos! What an April with very few photos taken.

This week holds catching up from an Earth Day celebration we attended over the weekend, hopefully getting to the farm and doing some work around the house. House projects are plentiful and there is never enough time to just focus on those things. They seem to be pushed aside more easily than other tasks.
Priorities are: working on school work with the children, exercising and hopefully some work around the house come the weekend.
What are yours this week?
***Flower pictures are free for personal or non-profit organization uses only.
Please contact us If you want to use our flower pictures to other purposes. Email: flowerspictures@hotmail.com
Copyright © 2009 www.flowerspictures.org. All Rights Reserved.
Share and Enjoy