Have you ever tried to change your habits or make a new year's resolution but never seem to stick with it and accomplish what you set out to do? Little switches seem to be what makes new habits stick, rather than huge changes. Slow and steady wins the race, right? It is the little changes that make a difference in the long run.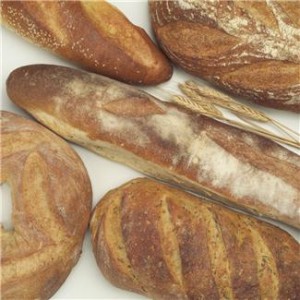 Little Switches to Healthier Eating
Take the way we eat. Years ago we were a split family when it came to eating, but once children came along we wanted to model good eating habits (for the record we are still working on modeling good eating habits, as we are a work in progress!). When I wanted to switch us over from white bread to wheat bread, I made our bread with half wheat flour and half unbleached flour. Yes, that was back when I was actually making our bread. Then I slowly increased the wheat until we were eating all whole wheat.
I did the same thing for refined white sugar. Although organic cane sugar, sucanat, or honey can pretty much be switched evenly with very little noticeable difference. The honey being a liquid is a bit trickier, but sugar can be decreased in most recipes by about half.
We have also switched from using so much butter to using half applesauce (unsweetened). This is one we have not stuck with very well, but it is a great way to cut down on the fat content in favorite baked goods.

Organic vs Non-Organic
Organic food is expensive, but we try as much as possible to buy organic. Making this switch has been the biggest challenge to our pocket book, but we feel it is an important one for our health and to support the local growers – considering that 98% of our food is bought outside of the state of Illinois!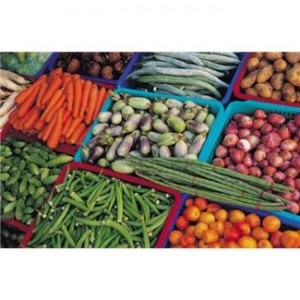 Buy Local
Buying locally is an area we are currently working on, rather than always giving the "big" guys our money. It is our desire to support the "little" local businesses that are usually family owned and literally dying for business.
This might mean going to the little mom and pop copy store rather than Staples, Office Max or Office Depot. Or it could mean going to the quaint cafe or family restaurant in town rather than a fast food chain. Or simply going to the family owned grocery store rather than a major chain – I know, they are a dying breed.
It is difficult to stick to buying local because it often costs more money to support these businesses than it does to go to the major chain stores. Nevertheless, we are trying to make that switch over ever so slowly.
Little Switches in Daily Life
With spring upon us, one of our family's goals has been to get up earlier. When our children were all little it was easy because they would be in bed by 7 or 8 o'clock at night and up at 6 o'clock in the morning. Switching from staying up late to going to bed early has been hard but I think it is important for us so we can get up earlier in the morning. I love the long days of summer and want to make the most of them and get a walk in before the heat of the day!
To be successful in any sort of change, I like deciding what is important to us and then moving forward with little switches at a time, making a difference for the long haul.
"I wrote this blog post while participating in the SocialMoms and Cottonelle blogging program, for a gift card worth $25. For more information on how you can participate, click here."
Share and Enjoy