This will be short and sweet because I have a ton of things to do today. What is motivating me this week? Business. We have a last minute trade show to attend this coming weekend, thanks to my client. She asked me if my daughters and I wanted to work it for her and have our own booth beside hers. Me being me said sure! Getting paid and not only promoting her business but ours as well, definitely a no brainer. Thankfully we are non competing or else she would/could not have done that. By the way, I love my clients!
With that said, I have so much to do my mind is spinning! Thankfully, my assistant is ahead in her work and can help me with daily tasks while I am in my business whirlwind. We are trying to get ahead and stay ahead in preparation for the growing season. Nothing like staying busy. Oh and speaking of growing season, here's recent photos of the plants in the greenhouse: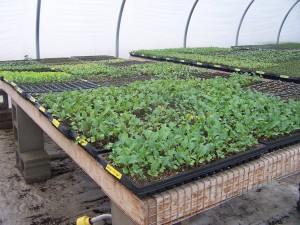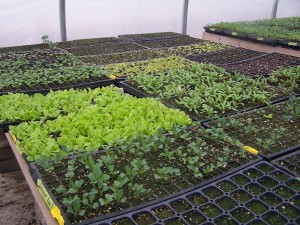 If you have your own business, do you get excited about opportunities? I do. It seems silly in some ways, yet it must be rather normal too. In most cases work gets my adrenaline pumping, as do opportunities. I think my client has great products that support worthy causes and I think we offer great products that provide people alternatives to managed health care.
So there's my motivator this week.
Last week's motivator resulted in two clean bedrooms that were quickly messed up. Sigh.
Share and Enjoy