Writing is a skill and talent, no doubt about it. I have always wanted to write a book and have it published, but I have only got as far as ideas on paper. Well, unless you count the little e-book that I wrote but never promoted. A lot of good it's doing sitting on my hard drive, eh? Other writers have seen their dreams come true in the book publishing world. Tina Turbin is one of them, as she has become an award-winning children's author.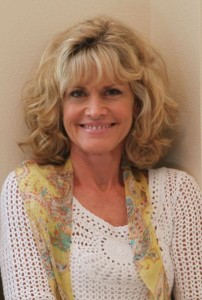 Tina is the creator and author of Danny the Dragon. Danny the Dragon is a lovable character that teaches children kindness, helpfulness and good manners. He is the main character in Danny the Dragon Meets Jimmy, which is the first book in the Danny the Dragon book series. The book is on DVD, CD, as well as an app for deaf children by iStoryTime, the iPhone App Developer for DreamWorks Animation's How to Train Your Dragon. Read more…

In the last year Tina has been awarded the following awards:
International Book Awards Finalist -Children's Novelty & Gift Book 2010
National Indie Excellence Awards Finalist -Children's Picture Book 2010
Mom's Choice Awards 2010- Silver Recipient
Disney Media, Parent's Choice Award 2010
What an incredible honor to be recognized with these rewards.
Tina is not only recognized for her literary skills and children's literacy but also for her passion for celiac disease. She educates and shares her knowledge and research at GlutenFreeHelp.info, a non-profit website dedicated to offering information about gluten free living.
We reviewed Tina's book last year. You may read it here. The DVD review is here and an interview I did with Tina is here.
Join me in congratulating Tina on her success!
Share and Enjoy