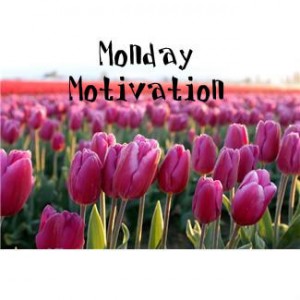 It has been a l-o-o-o-o-n-g time since I have written a Motivation Monday post, so since my daughter suggested writing them again, I thought I would give it a go since I found myself with some spare time….what?! Did I say that? Yeah, I guess I did. Spare time around here just means that I do not have any pressing client work or homeschooling to do and am sadly neglecting my housework. Ha!

Monday Motivation was just easy to let go, even though I know many of you visited more on Mondays than any other day.
Let me share with you again that I feel very vulnerable sharing too much of my personal life. I am honored that so many of you visit on Mondays, but it is hard for me to be fully transparent anymore. Product reviews are fun. They are safe. For me anyway.
Another thing is, I have yet to discover my own unique style of blogging. I have no idea why people come to read what I write. Personally, I do not find my own life very exciting or that stands out above any others. So what that I have eight children, so what that I homeschool and work from home. There are lots of blogs out there that are waaaay more interesting and fun to read. Believe me, I have read some of them and I love it when I have time to actually blog hop because I get so many laughs!
So if you bear with me and allow me to get to know YOU, then maybe I will get a feel for who you are and that will help me know whether or not YOU are safe to share with.
This Monday Motivation is for all of us. You may not think I have time, but I really love reading comments. So, let's be motivated to get to know each other by visiting each other's blog. If you leave a comment this week with your blog link, I will make the effort to return the favor. Starting today.
Share and Enjoy