Congratulations to Steve! You won this giveaway! Winner chosen by Random.org. Thanks to all who entered and to Líllébaby for sponsoring this great giveaway!!!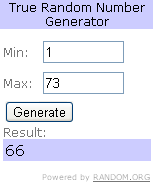 Faith and Family Reviews received the following product in exchange for writing a review, thanks to MomSpark.com and Happy Healthy Moms Product Review Team. While we consider it a privilege to receive free products to review, our reviews are our honest opinion and thoughts of the product.
I was very excited when I was given the opportunity apply to review the Lillebaby EuroTote. Then when I was chosen, I couldn't wait to try it out.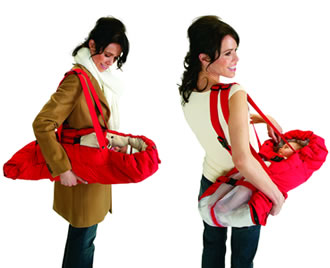 When it arrived it was packaged nicely in an attractive box. We received the brown EuroTote with baby blue lining. I liked that it was a dark color because things around our home do not stay clean for long.
Sadly, I have to report that after two uses the fabric around the top snap, which would be snapped and unsnapped almost every time we use the EuroTote. The fabric is not very thick. I think a different fabric would hold up better.
Where I thought the EuroTote would be a convenient product, I found in reality that it is big, bulky and really an unnecessary piece of baby equipment for our family. It was awkward to carry and I was afraid baby Sir Eats Alot would smother with how the head section is designed. Yet if I was to leave the drawstring around the head section loose, it left his head more exposed to the cold elements.
I also didn't trust the straps.
The bulky part of the EuroTote is that it is a large product, but also the fact that to fit it in the stroller or car seat it required us to remove the boards from the tote. It is easier to just have baby in his or her jacket to put into the car seat.
I did find the EuroTote helpful when I took it to the YMCA because it allowed me a place to put him while I helped my two preschoolers get dressed. Then again, his car seat would have done the same thing and I could of put it on the ground since it is plastic. I cannot place the EuroTote on the wet floor or the fabric would have become wet too.
My husband agreed that this product is unnecessary and bulky to use.
Even though Lillebaby provided us with another EuroTote to replace the one that ripped and though my review EuroTote is on the negative side, we were still offered the opportunity to give away one EuroTote to our readers. So if you would like a chance to try out this product, please see the details of the giveaway below.
http://www.scichild.com/Home/Our-Brands/lillebaby-eurotote
http://www.lillebaby.com/products.html
Enter to win a Líllébaby EuroTote!
Mandatory Entry:Visit the EuroTote's website here and tell me what color EuroTote you would like to geta>.
Extra Entries (Please be sure and leave a comment and link for extra entries):
1 Entry:Follow Faith and Family Reviews On Twitter(http://twitter.com/faithfamilyrevw)
1 Entry:Like/Friend Faith and Family Reviews on Facebook.
2 Entries: Follow Faith and Family Reviews on Google Friend Connect (on the our right side bar).
2 Entries: Tweet about this giveaway, but only one tweet per day please. Include your tweet url with your comment. You may write your own tweet or use this one:
Giveaway: Enter to win a Líllébaby EuroTote! @faithfamilyrevw! http://faithandfamilyreviews.com/?p=4693 Please share! Thx!
5 Entries: Blog about this giveaway and link back this post and Lille Baby.
1 Entry: for every comment you leave anywhere else on this blog, but please leave a link with your comment!
Details:
This giveaway will run from January 7th-January 21st 2011 at midnight CST. The winner will be chosen through Random.org. Mom Spark will ship one winner a Lille Baby EuroTote. Winner will be contacted via email on or before January 21st and will be asked for their contact and other pertinent info. Winners will have 48 hours to send me their info at [ffr] [giveaways] [at] [gmail] [dot] [com] (without spaces and parenthesis). Please note: This giveaway is offered to US only. And the winner must use their home address if they win. Mom Spark will not ship to P.O. boxes.
Thanks and have fun!
Share and Enjoy