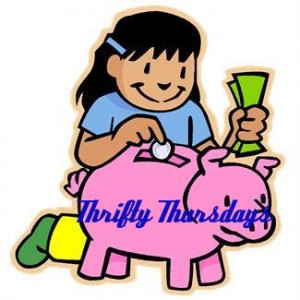 Did you know that most of the money people spend is on babies. It's true babies are expensive! But some ways that you can cut back on baby are below.
Make Your Own Baby Food- Baby food is expensive so making your own baby food will really save you money. All you need is some fruits and veggies, a blender, and antiquate freezing space. Wash, peel and blend the food till there is no chunks in the baby food then freeze the baby food in ice cube trays when frozen you can bag the baby food cubes and keep in the freezer. These will easily defrost in the microwave or in a bowl that's in a bowl of hot water.

Make Your Own Wipes- Making your own baby wipes can save you alot of money. View a recipe for baby wipes here.
Cloth Diapers- These may be expensive to buy but in the long run these will pay off. Plus you are being good to the environment.

Buy Used- Buy used baby products you can save ALOT of money by shopping at thrift stores and by looking on Freecycyle and Craigslist. Many people are getting rid of high chairs, cribs, and other baby furniture. You can even find baby products at cheaper prices.
Do you have any ways that you save money on your baby?
Share and Enjoy