Want to receive a free pair of diamond earrings? Are they real diamonds?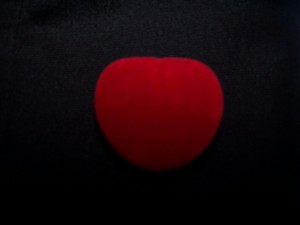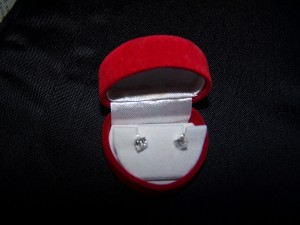 No, sorry – as much as the company would like to give away real diamonds for free, they don't think their accountant would go for it.
How can they give away earrings for free? What's the catch?
Instead of spending thousands on advertising promoting, they are actually compensating YOU to get the word out. What do you have to do to get a free pair of earrings?
Simply mention DiamondEarrings.org anywhere on the web. Whether it's on your twitter, facebook or myspace page, blog, youtube, etc. They are not picky, anywhere will do. How many pairs of earrings do they have to give away?
This is a limited time offer and may expire at any time. Is this a scam?
No, just a unique way of getting the word out about our new online jewelry company. What's the catch?
No catch, just mention them anywhere on the web and pay $3.77 and you'll receive a set of beautiful simulated-diamond earrings, set in sterling silver and delivered in a heart shaped box.
Questions???

How long will it take to receive my earrings?
Please allow up to 10 business days to receive your free set of earrings. C

Can I order more than one set of earrings?
Sorry, we have a limit of one order per household.
Are there any hidden or recurring charges?
No, there is only a one time payment of $3.77 for postage and handling. There are no hidden charges, further payments or "monthly membership" fees. Just a one time payment.
Do you have other diamond earrings to sell?
Right now they are simply doing the giveaway. Eventually they will be selling earrings and diamond earrings on the site, but for now we want to concentrate on giving out these earrings.
Our Review
These are not high quality earrings by any means, they are a promotional tool. However, they sparkle like diamonds and come beautifully packaged.
I like the looks of them and the packaging, but….
I found the posts of the earrings short compared to some of my other earrings. Although I didn't have a problem putting the backs on or wearing them. That's a plus.
The negative thing, which I always hate to have anything negative to say, but the earrings made my ears sore after lengthy wear. I learned years ago as a teen, who had a very special and generous aunt, that my ear holes did much better with real gold for some reason. The studs I got my ears pierced with were not gold though. They were those huge silver bullet shaped studs they used back when I was a young'un

Share and Enjoy