I received the following product in exchange for writing a review, while I consider it a privilege to receive free product to review this is my honest opinion and thoughts of the product.

Softsoap brand recently introduced three new body washes: Nutri Serums Mineral Extracts, Body Butter Mega Moisture Vanilla and Black Orchid & Velvet Hibiscus (Not available until August). Each retail for approximately $3.50-$4.50.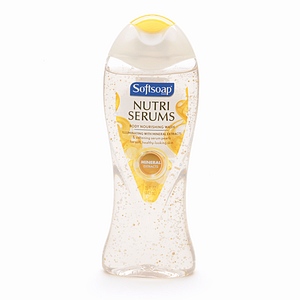 I had the privilege of receiving the Nutri Serums Mineral Extracts and Body Butter Mega Moisture Vanilla. Both smell heavenly. After one of my daughters used the Nutri Serums Mineral Extracts, I couldn't help but notice and comment on how nice she smelled!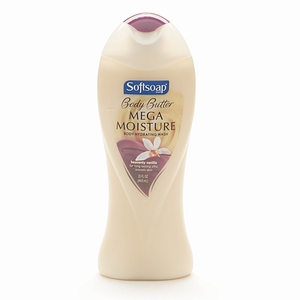 My older daughter really liked the fragrance of both body washes and thought it made her skin feel really soft. Her only disappointment was that these two products were not all natural, organic products. She almost seems more conscious of the ingredients of personal care products and food than my husband and I. I think that is a good thing though.
I really like the smell of the new Soft soap body washes, I thought that the Body Butter Mega Moisture was pretty thick to rub into the skin. This is not a bad thing but if you are in a hurry that may be a problem! However, The Heavenly Vanilla did seem to help with my peeling arms. That is due to working in the garden so much in the spring and early summer, so my arms got burned and the dead skin was peeling, but it became more like dry flakes after using the Body Butter Mega Moisture. The flakes are still visible but have diminished after using the Butter Mega Moisture Heavenly Vanilla so, I am going to keep using it! I absolutely love the vanilla scent!
Share and Enjoy