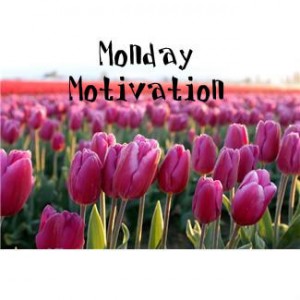 Last week's Monday Motivation:
~ Surprise the children with a trip to the mini golf place we went to on Friday! I just want to get these things in before baby comes. Didn't happen. Hoping it happens this Tuesday night!
~ Go to the movies on Wednesday for "Cloudy with a Chance of Meatballs". Didn't happen, we watched it here at home with a free trial from Netflix.
~ Start going weekly to the midwife. Appointment went fine. Baby was not head down any longer though.

~ The older two girls have been asked to help at a farm dinner at one of the farms we have volunteered at, so we will not have our big girls for about three hours that evening. They haven't been away since they helped at Grandma's house, so I am sure they will enjoy it. They had a wonderful time!
~ We have Men of Valor and Women of Virtue with our church. The ladies and girls met and had a nice time of fellowship, but the men cancelled their event for the month.
~ The garden. We really need to plant a few fast growing plants that we started inside, just to see how they do compared to our direct planting in the spring. Things like lettuce….We are so very behind on the garden!
This Week's Motivation:
~ To get our Back-to-School Product Guide finished and introduce you all to some new and exciting products! This is our main priority this week as far as the blog goes. Special thanks goes to my oldest "Virtuous" for all her time and help on it. Couldn't have done it without her.
We plan to feature 2-3 posts each day on the topics I mentioned:
Monday: School Supplies Products
Tuesday: Lunch Products
Wednesday: Fashion Products
Thursday: Eco Friendly Products
Friday: Technology/Electronic Products
So be sure to check them all out!
~ I really have too many things on my mental list of "to dos" that I am not even going to bother going list them all out here. What gets done, gets done and what doesn't…well…doesn't.
Share and Enjoy