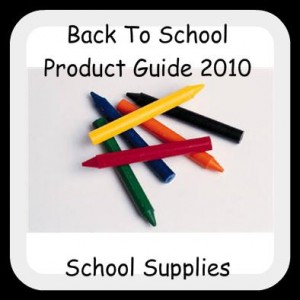 In part 1 we featured backpacks in part 2 we are going feature all these great school supplies for your child's desk.
1.) Pencil Bugs- These cute pencil toppers are mad by a 14 yo entrepreneur. You can buy a set of 8 for ($16) They are 8 different colors. Jason, the maker of these cute little school accessories, even named them! Read more about them here.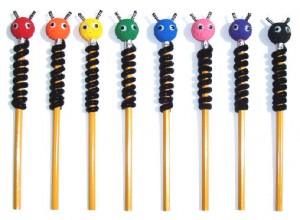 2.) Pentel Products- Jolt mechanical pencil. ($2.75) It releases new lead with a simple two shakes, instead of the standard click that most mechanical pencils use. Clear window displays unique spring mechanism. Contoured barrel provides added comfort for extended periods of time. Writes 0.5mm crisp, fine lines. Refillable with Pentel Super Hi-Polymer lead and PDE-1 erasers. It comes in blue, pink, green, and orange.

3.) Pentel Products- The new Handy-line S Retractable Highlighter ($1.79) is made from 54% recycled plastic and has a refillable barrel, making this product environmentally friendly. Made of 54% post-consumer material by weight. Advanced seal technology to maintain tip freshness. It comes in 6 different ink colors, yellow, blue, violet, pink, orange, and light green.

4.) Pentel Products- The Rolly 4-Color pen ($6.90) makes classifying notes easier with its four color barrel. Click one of the 4 color-coded buttons to choose your radiant ink color. Perfect for recording data in different colors. Pen barrel comes in pink, black, silver, green, and blue.

5.) Aroma Home Fuzzy Friends Notebook ($10.00) Office and school notepads can be a bit boring; Aroma home fuzzy friends notebooks spice up the traditional notepad! They come in lined white paper, a removable cover for re-use on other note pads, they are available in six different animals, and are made with the softest plush material!
6. ) Write Stuff- This cool company is a prepackaged back to school supply company who bundles items necessary for classrooms. They build them specific to teacher's needs. As we pack exactly the items needed, we save parents time and money. For example, a student supply list may say "3 pens", and at a retail store would have to buy a pack of 12. This applies to many items; pencils, hiliters, Sharpies, etc. Besides parents most likely have to go from store to store to find everything. As economy belts are tightening, so are the budgets at schools. More and more supplies are ending up on student required supply lists. Sales tax is only for IL. They ship across the country. Check them out here.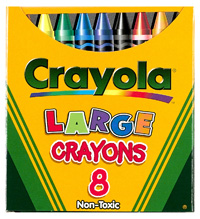 7.) Disney- Supply Kit this cute kit comes with a pencil sharpener, eraser, a small notebook (50 pages), pencil case, 3 folders, and 3 pencils. Designs are in Cars, Toy Story 3, Fairies, and Disney Princesses.

Share and Enjoy