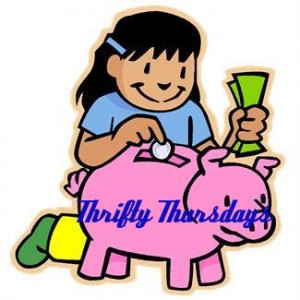 This week's Thrifty Thursday is about the weekly mini golf deal we found near to us, so maybe you could check out your local miniature golf courses in your area to see what kind of deals they offer during the week.
If you remember from my anniversary post, we went mini golfing and guess what? It was $5.00 for each of us. This is a Tuesday and a Friday special at this particular miniature golf course. They run this special from 5 pm to 9 pm. We thought it made for a cheap date night!
This is also the same place we had hoped to take the children to as a surprise last night, but it never happened. Lord willing, next week! With all of us, it won't necessarily be cheap, but it's still affordable for a rare treat. None of the children have ever been mini golfing, so it will be interesting to see all their reactions. Plus it will make a wonderfully fun memory for all of us!
Share and Enjoy