I received the following product in exchange for writing a review. While I consider it a privilege to receive free products to review, my review is my honest opinion and thoughts of the product.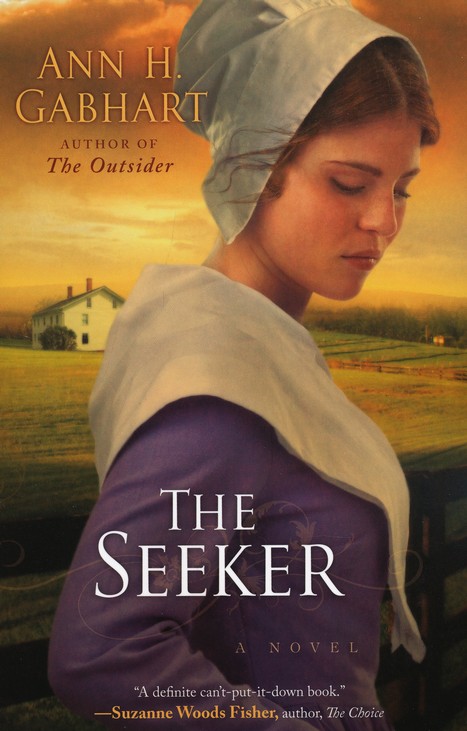 The Seeker by Ann Gabhart is a story of a jilted young woman who joins a Shaker community to escape her own struggles while the country is on the brink of Civil War. The story is set during the 1860s, the main character Charlotte Vance is a pampered Southern woman with a mind of her own. Thinking she knows what she wants, her fiance throws her for a loop when he joins the Shakers, which is a religious group that does not allow marriage. This leaves Charlotte spinning for her barrings. Then her father brings home a new wife, surprising and hurting Charlotte even more.
Circumstances leave Charlotte little choice as her household is in a turmoil of changes and the civil war about to begin, to do some quick thinking to get her life back to the order she desires so badly. Little does she realize how her decisions will ultimately change the course of her life.
I learned a lot about the Shakers reading this novel. They had some interesting beliefs, but they definitely loved one another and were a community that helped not only their own but others that were a part of the greater community in which they lived.
There were some surprising events in the book, but it was a heart warming story with heart wrenching details of a country ravaged by the war during the 1860's. Included was an unexpected love story between a young woman, her Savior and a man she never expected to be reunited with.
As controversial as slavery was and is, I always love the stories that portray a love and devotion between the owners and their slaves, even those who have been freed. I like to think of it as a picture of God's love for us when we are entrenched in our mire of sin. He's forgiven us so much and continues to do so over and over again.
"Available July 2010 at your favorite bookseller from Revell, a division of Baker Publishing Group."
Share and Enjoy