I received the following book in exchange for writing a review. While I consider it a privilege to receive free products to review, my review is my honest opinion and thoughts of the book.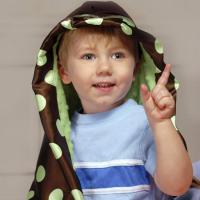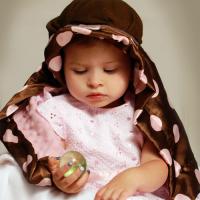 When I saw the Press Release for Bonnet Blankies I thought it was such a cute idea! My children love this blanket and have been playing with it until I put it aside for this little one because my children might just use it for something it's not meant for!

The story behind Bonnet Blankies is neat too but also sad, you may read it here. Bonnet Blankies is not only a blanket but a hat! With its built-in hat, Bonnet Blankies are easy to transport, free your child's hands to play and offer a unique style of comfort. Enjoy convenience and security wrapped in a super-snuggly, premium-quality lovey. Bonnet Blankies come in 2 colors Mint Chocolate Chip and Decadent Dip they are $14.99 each. You may order them here.
Share and Enjoy