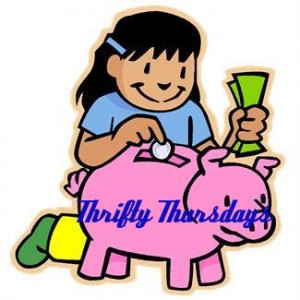 Garage sales are yet another way to get the most out of your money. You can find alot of great deals at these little (or big) sales. Over the years we have found alot of great bargains at garage sales. You can find everything from tables, clothing, toys, and alot more!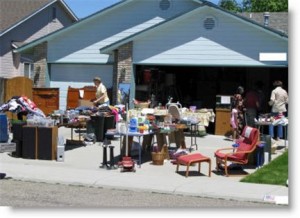 But, one thing to be careful of is not to overspend at these sales! Some garage sales are dirt cheap but others are over hyped and expensive. So, beware not to overspend and not to over buy things "that you might need someday". Sometimes garage sales have alot of junk that we don't need so beware of the "junky" ones! Garage sale-ing with your kids can be fun but I know from experience that if the garage sale has alot of toys it might just be best to skip that one or leave them at home!
Our family has a lot of fun and fond memories of garage sale-ing with Robert's mom we have done this every year (well more like 10 times a year! :)) With her and it is alot of fun for the children as Grandma can go "shopping" with them without spending a lot of money on them. And plus you can find items that you actually need that are cheaper and more thrifty than department store items!
Have a happy summer and stay cool!
Share and Enjoy