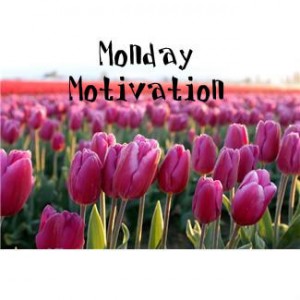 I cannot believe it is time for another Monday Motivation here at Faith and Family Reviews! Time is flying by!
This week there is a lot that I want to accomplish, especially since time is winding down for this baby's gestation. 5 more weeks – give or take days or weeks. So my list may overwhelm even me!
Last week was fun with Do Good Day, and I want you all to tell me if you happened to do any in your own communities. Please leave a comment letting me know what it was and I will enter you into a drawing for a $20 gift card. I haven't decided whether or not to do a gas card, a Visa card or what, but it will be a $20 gift card. Don't forget to leave me a link to your post about your Do Good Day activity, ok?
Last week's progress report:
~ To make it through the week! Seriously, I have been feeling awful, baby has been pressing up on my diaphram and it is very uncomfortable to move these days. I made it thru! Thanks to some special help of probiotics, barley greens and enzymes! A couple of friends recommended these three things to settle my tummy and it appears to have worked. I not only made it thru the week, but also am eating more.
~ Work on client projects. Starting with a new client this week and have a training session tomorrow afternoon. Training went well and I am ready to start assignments.
~ Work in our garden as weather permits. I am sure we have summer squash in need of picking since I forgot to remind Robert and the boys to pick when they went out to the field! We weeded a little bit and harvested and watered a lot in the 90 degree weather.
~ Come up with name for baby! Ongoing until we agree on a name.
~ Work on getting my iron up more. This will be ongoing until even after the baby is born.
Still working on the last two. How are you doing?
This week's Monday Motivation:
~ Work – there is always something to do for clients and this week is a my first week with a full load for my newest client, so that will be something new.
~ Help out friends who just had a preemie baby a week ago at 26 weeks gestation. Baby Huck weighed only 1 lb. 8 oz. He was born via c-section so his mama is still recovering from surgery. This is their first child. They are organic farmers and we plan to help them on their farm a couple of days, plus deliver a couple of meals too.
~ Deliver a meal to friends who just had their seventh child – they have seven children 9 and under! Their baby was born a week ago Friday.
~ Name our baby
~ Harvesting, weeding and hopefully starting some fall planting at our garden. Plus other business that needs to be done for our own farm start up.
Share and Enjoy