Just wanted to introduce another new theme – Monday Motivation! This was inspired by Every Day Eve's Monday Affirmation post. I don't need affirmation as much as I need motivation, especially at this point in my pregnancy! I just want to share the things that I'd like to get done and will let you know next Monday how I did. As time goes on, perhaps I will elaborate to share whether or not sharing helped get more accomplished or what exactly has motivated me throughout the week.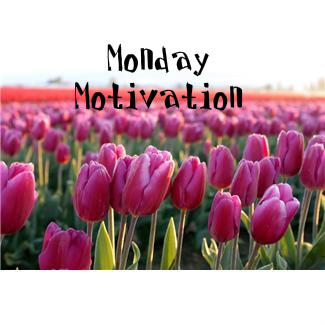 Sooo….this is my Monday Motivation for this week, I limited it to five things for simplicity sake. Please feel free to share your own so we can inspire and motivate one another:
~ To make it through the week! Seriously, I have been feeling awful, baby has been pressing up on my diaphram and it is very uncomfortable to move these days.
~ Work on client projects. Starting with a new client this week and have a training session tomorrow afternoon.
~ Work in our garden as weather permits. I am sure we have summer squash in need of picking since I forgot to remind Robert and the boys to pick when they went out to the field!
~ Come up with name for baby! Ongoing until we agree on a name.
~ Work on getting my iron up more. This will be ongoing until even after the baby is born.
I wanted to give you a bit of an update in regards to the last one on the list. My iron levels stayed the same – right around the 10 mark, possibly a tad higher to even 10.5. I have felt somewhat better, but still have bouts of nausea and tiredness. The thing is I really think that the Bebe O Prenatal Vitamins and Floradix (liquid form of iron) have been helping. So I am going to continue with both of them and hopefully things will remain the same or possibly improve in these last few days/weeks. I have never had heavy bleeding during birth and hoping not to start with this one with my iron lower than my norm.
Floradix may be purchased at Wholefoods or the Vitamin Shoppe and don't forget about our Bebe-O Prenatal Vitamin giveaway for the opportunity to try an all natural prenatal vitamin.
Share and Enjoy