I received the following book in exchange for writing a review. While I consider it a privilege to receive free products to review, my review is my honest opinion and thoughts of the book.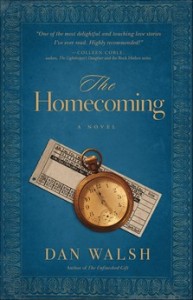 This is another book set in the World War II era. It was very good. I think it's safe to say that it was pretty predictable, but I enjoyed this new (to me anyways) author's writing style. I even told my husband that he'd like it too. It was a tear jerker, but I must admit to being sappy anyways and it doesn't take much to get me to cry, especially at this stage of my pregnancy!
I loved how the main character, Shawn Collins, maintained his integrity while touring with a Hollywood crew of starlets as a speaker for a war bond tour. Men and women alike will be able to empathize with Shawn's division about his duty/responsibility to his job and to the care of his family. Too many of us have to deal with double duty nowadays with having to work but wanting to be there full-time for our families. A modern day curse if you ask me (wry smile).
This was one of those books that I felt comfortable allowing my teenaged daughter read. There really wasn't anything questionable in it at all. My daughter says that she liked it a lot saying that, "I laughed and I cried through it and I want him to write a sequel to it."
So there you have it, the Gould Ladies review.
Post the review from June 13-19, 2010
"Available June 2010 at your favorite bookseller from Revell, a division of Baker Publishing Group."
Share and Enjoy